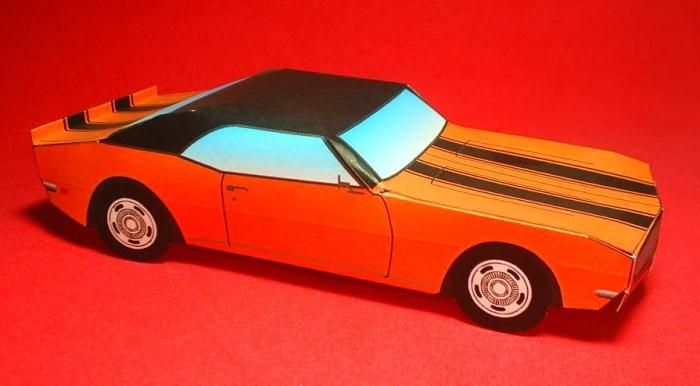 In this site you can customize, print and build your own Camaro:
change body and top colors, lights, strips, etc.
In the
photo above
you can see my own
custom Camaro.
Very nice site!
Neste site você pode fazer customizar, imprimir e montar seu próprio Camaro: você pode mudar as cores da carroceria, do capô, escolher faróis, adesivar, etc. Na foto acima, você vê como eu "customizei" o meu Camaro. Um site muito legal!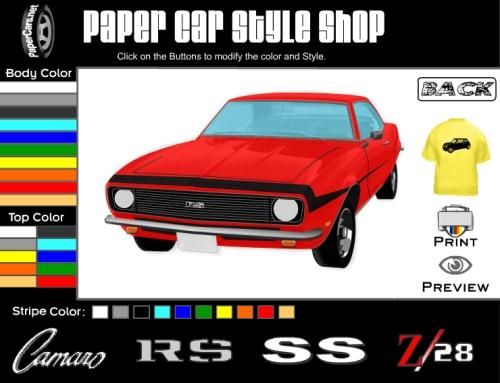 Link:
Make.Your.Own.Custom.Camaro.Paper.Car.by.Paper.Cars.Net
More Cars and Vehicles related posts:
Bugatti Veyron Paper Car - by Taras Lesko / Visual Spicer
Trabant - Old East German Paper Car - by Trabant.Ca
Dodge Daytona "Moon Eyes" 1993 Paper Car - by Daytona Mag
BMW Mini Cooper Paper Car - by Paper Models Online