This japanese site
has really cool models, for kids and adults too, why not?
A very nice
police car
with interior and driver
, easy to build, with detailed instructions and pics.
Helicopters, trucks, cruiser chips, a bus, ambulance, a rocket and much more.
Este site japonês
tem modelos realmente legais, para crianças e adultos também, por quê não?
Um
carro de polícia com interior e motorista
, fácil de montar, com instruções detalhadas e fotos na prória página.
Helicópteros, caminhões, navios de cruzeiro, um ônibus, ambulância, um foguete e muito mais.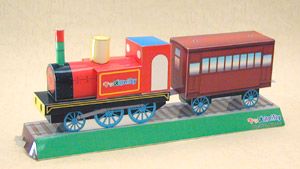 Link:
Kids.Nifty.Com