Here are some advances of the Shulman`s Market 1941 Vignette.
Aqui alguns avanços no Shulman`s Market 1941 Vignette.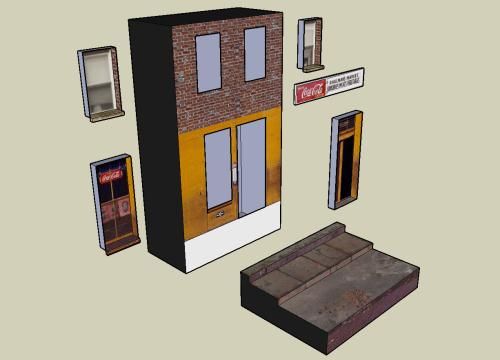 About Shulman`s Market:
This is little vignette that I intend to do based in
this beautifull and full of life and color photo, taked by Mrs. Louise Rosskam in 1941. The original slide of this image is now at the Library of Congress of the United States of America.
Esta é uma vinheta que pretendo fazer baseada nesta belíssima foto, cheia de cor e vida tirada pela fotógrafa Louise Rosskam, em 1941. O slide original desta foto encontra-se hoje nos arquivos da Biblioteca do Congresso dos Estados Unidos da América.
Shulman's Market 1941 - Photo by Louise Rosskam
Soon...
More Papermau`s Next Projects related posts:
Witch's House in the Forest - by Papermau - Next Project
Athenian Treasury - by Papermau - Next Project
Los Pollos Hermanos Roadside Cafe - by Papermau - Next Project
Imaginary House - by Papermau - Next Project