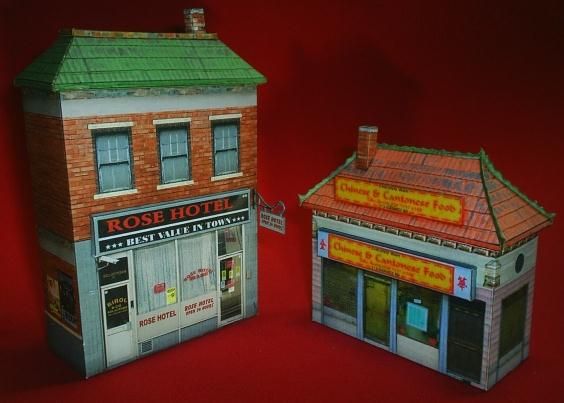 Here two easy-to-build paper models
representing two real buildings in
London, England: The Rose Hotel and A Chinese and Cantonese Restaurant.
These models are freely based in photos picked at
London Shop Fronts
website (
link at the end of this post
) and they are
nice decoration for a desktop or shelf.
Eis aqui dois modelos fáceis de montar
, representando dois prédios reais de
Londres, Inglaterra
: O
Hotel Rose e um Restaurante de Comida Chinesa e Cantonesa.
Este modelos são livremente baseados em fotos retiradas do site
London Shop Facades
(
link no final deste post
) e ficam
ótimos como decoração de ambientes de trabalho ou estantes.

Photos by London Shop Fronts www.londonshopfronts
These photos are published under a Creative Commons Attribution-Noncommercial-Share Alike 3.0 licence. All photos used in this post are by Emily Webber / London Shop Fronts and you can find the originals at
http://www.londonshopfronts.com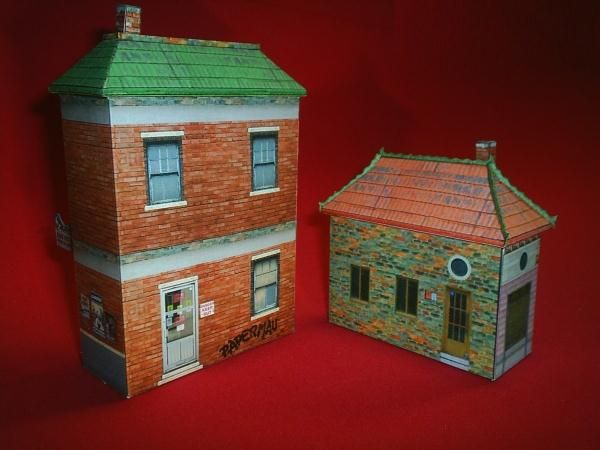 Link to download the models:
Rose.Hotel.And.Chinese.Restaurant.Paper.Models.by.Papermau
Link to London Shop Fronts Website: London.Shop.Fronts.Main.Page
Copyright of this model:
More Papermau Original Architecture and Buildings related posts:
Brick Street Diorama - by Papermau - Rua de Paralelepípedos
Old Brazilian "Sobrado" - by Papermau - Velho Sobrado
Vintage Service Station - by Papermau - Posto de Gasolina Vintage
Old Yellow House - by Papermau - Velha Casa Amarela