This beautiful and easy-to-build paper model
of the
Frankfurt-Tempel, situated in Germany,
is offered by
I-Mod Austria website.
You will need
only two sheets of paper to build yours.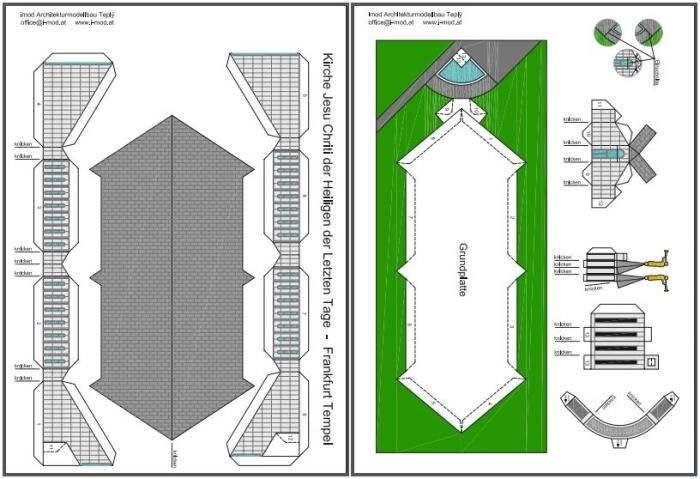 Este belo e fácil de montar Templo de Frankfurt, na Alemanha
, é oferecido pelo site
I-Mod Austria.
Você vai precisar de
apenas duas folhas de papel para montar o seu.
Link:
Frankfurt.Tempel.In.Deutschland.Paper.Model.by.I.Mod.Austria
More Paper Models of European Architecture related posts:
Swiss Wood Cabin - by Papermau - Cabana de Madeira Suíça
Grischuna House In Switzerland Paper Model - by MAGs Papiermodelle
German House Paper Model - by Sohland An Der Spree
Desktop Architecture - European Houses - by Papermau - Download Now!