My friend, the Dutch designer and modeler Kerguelen
shares more one nice creation, actually three:
three Little Farms.
As I said in the other post,
I feel very honored to share Kerguelen`s models
here on the blog. He said: -
"There is only 1 sheet, so it is better toprint
with the
margins set at 0 (zero)."
-
"Thanks, Kerguelen, for the nice models, the photos and for your words! Greetings from Brazil to Netherlands!" - Mauther
Meu amigo, o designer e modelista holandês Kerguelen
, gentilmente compartilha mais um de seus modelos, na verdade três:
três Casinha de Fazenda.
Como eu disse no outro post,
é uma honra poder partilhar estes modelos
aqui no blog. Ele disse: -
"Há apenas uma folha.
, então é melhor
imprimir sem espaço para margens."
-
"Muito obrigado, Kerguelen, pelo modelo, pela foto e pelas palavras! Saudações do Brasil à Holanda!" - Mauther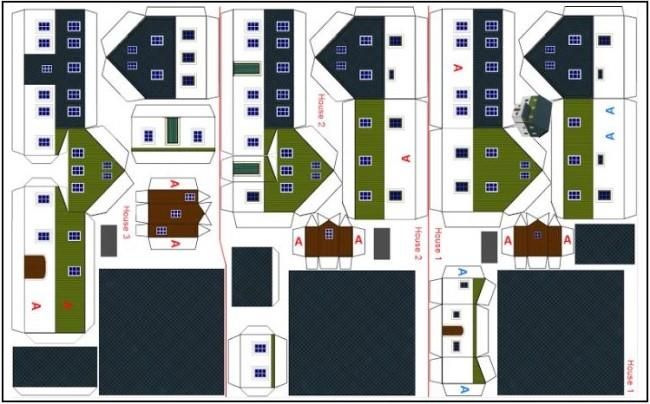 Link:
Three.Little.Farms.Paper.Models.In.One.Sheet.Of.Paper.by.Kerguelen
More Paper Models of Architecture and Buildings related posts:
Castello Delle Rocche - Italian Castle - by Domatine / Help Finale Emilia
The Temple Of Artemis At Ephesus - by Delta Seven Studios
Open House Paper Model For Mini Figures - by Papermau
Slite Maritime Museum Paper Model - by Gunnar Sillén