Models Assembled and Photo by Alienmantis
These two beautiful decorative paper models of Golden Fish
came from two
Japanese websites
:
Yamaha and Epson
.
The minnows you see in the picture above
were
assembled by
Slovenian modeler and designer Alienmantis.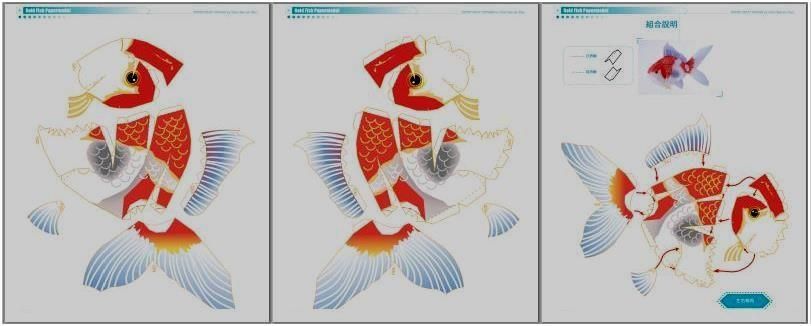 Estes dois belos modelos de papel decorativos de Peixinhos Dourados
vêm de dois
sites japoneses: Yamaha e Epson
. Os peixinhos que você vê
na foto
acima
foram montados
pela
modelista e designer eslovena Alienmantis.
Link to Yamaha Golden Fish:
Realistic.Golden.Fish.Paper.Model.by.Yamaha
Link to Epson Golden Fish:
Realistic.Golden.Fish.Paper.Model.by.Epson
More Paper Models of Aquatic Animals related posts:
Golden Fish Papercraft - by Paper-Craft.Info - Peixe Dourado
Paper Aquarium - Koran Angelfish & Purple Anthias - by Canon
Paper Aquarium - Dolphin Show Diorama - by Canon
Anemonefish - Clownfish Paper Model - by Epson - Peixe Palhaço