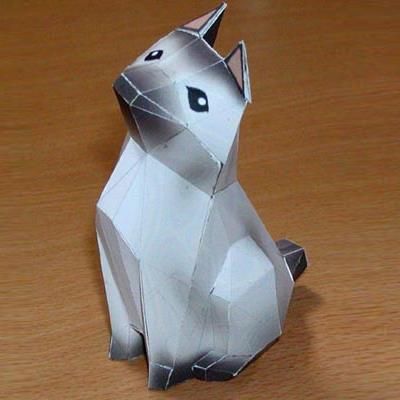 This cute little dog paper model
created by
Japanese designer Shusaku
, occupies only
two sheets of paper
. To
view and print this model
you will need
Pepakura Viewer Free Version
(
link at the end of this post
).

Este delicado modelo de papel de um cãozinho
foi
criado
pelo
designer japonês Shusaku
e
ocupa apenas duas folhas de papel
. Para
visualizar e imprimir este modelo
você precisará do
Pepakura Viewer Versão Gratuíta
(
link no final deste post
).
Link to download the model:
Yappie.The.Little.Dog.Paper.Model.by.Shusaku
Link to Pepakura Viewer Free Version:
Pepakura.Viewer.Free.Version.Official.Page
More Paper Models of Dogs related posts:
The Dog House Paper Model - by Papermau - Download Now!
Chobi Dog Paper Toy - by Ten Pepakura
Dogs, Dogs And More Dogs - by Hapy Mizuno - via Pepakura Gallery
Greyhound Dog 3D Paper Model - by BillyBob884 - via DeviantArt