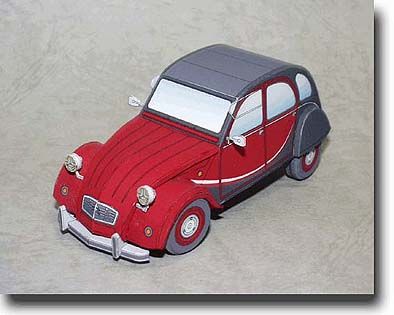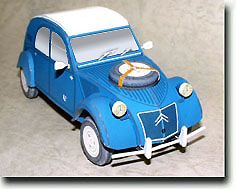 Citroën
is a major French automobile manufacturer, part of the
PSA Peugeot Citroën
group.
Founded in
1919
by
French
industrialist
André-Gustave Citroën
(1878–1935),
Citroën
was the first mass-production car company outside the
USA
and pioneered the modern concept of creating a sales and services network that complements the motor car. Within eight years Citroën had become
Europe
's largest car manufacturer and the 4th largest in the world.
The
Eiffel Tower
served as a billboard for
Citroën
from 1925 to 1934.
Citroën
earned a reputation for innovation and revolutionary engineering, which is reflected in the company's slogan
"Créative Technologie"
. Its history of innovation began with its founding, when
André-Gustave Citroën
introduced the first industrial mass production of vehicles outside the
United States
, a technique he developed mass-producing armaments for the
French
military in
World War I
. In 1924,
Citroën
produced
Europe
's first all-steel-bodied car, the
B-10
. In 1934, Citroën secured its reputation for innovation with its
Traction Avant
, not only the world's first mass-produced front-wheel drive car, but also one of the first cars to feature a monocoque-type body. In 1954
Citroën
produced the world's first hydropneumatic self-levelling suspension system, then in 1955 the revolutionary
Citroën DS
, the first
European
production car with disc brakes. In 1967,
Citroën
introduced the first swiveling headlights in several models, allowing for greater visibility on winding roads.
André Citroën
built armaments for
France
during
World War I
and after the war he had a factory and no product. In
1919
, the business started to produce automobiles, beginning with the conventional
Type A
. The
Type A
was designed by
Jules Salomon
, Chief Design Officer from
Le Zèbre
. The brand celebrated its
90th Anniversary
in 2009. -
Wikipedia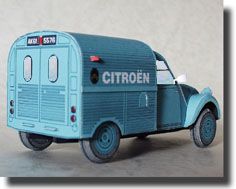 Citroën
é uma fabricante de automóveis francesa fundada em 1919 por
André Citroën
e hoje parte da
PSA Peugeot Citroën
. Sua matriz é situada em
Paris, rue Fructidor
. Originalmente um fabricante com projetos relativamente simples, o carro da
Citroën
chocou o mundo em 1934 com a inovadora
Traction Avant
(tração dianteira) (1934-1956). Até o final dos anos 80 a companhia teve reputação de projetar carros de uma maneira original. Modelos significativos posteriores incluem a camionete de H (1947-1981, "HY"), 2CV (1948-1990,"The Duck"), DS (1955-1975, "Goddess") e CX (1974-1991).
A história de
Citroën
começa com o fundador da companhia, o engenheiro
André Citroën
. Construiu armamentos para a
França
durante a
Primeira Guerra Mundial
, mas depois da guerra ele tinha uma fábrica e nenhum produto. Em 1919 começou a produzir automóveis, começando com o modelo convencional [
Type A
].
André Citroën
era um comerciante esperto - ele usou a
Torre Eiffel
como o maior cartaz de propaganda do mundo, segundo o
Livro dos Recordes
. Patrocinou também expedições à
Ásia
e
África
, com a intenção de demonstrar o potencial de seus carros equipados com sistemas de tração
Kegresse
para regiões hostis. As expedições eram um sucesso de publicidade.
Em 1924,
Citroën
começou uma parceria com o engenheiro americano
Edward G. Budd
. Em 1899
Budd
trabalhou no desenvolvimento de pressed-steel para carros de estrada de ferro,
Companhia Pullman
em particular.
Budd
produziu aço para muitos fabricantes de automóveis, a
Dodge
foi seu primeiro grande cliente. Em 1928,
Citroën
introduziu o primeiro veículo totalmente em metal na
Europa
. -
Wikipedia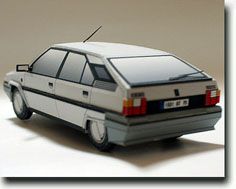 Link:
Old.Citroen.Paper.Cars.by.Hisa