Very well
done paper version of
Nissan Pao
.
The
Nissan Pao
, first announced at the
Tokyo Motor Show
in October 1987, is a retro-styled automobile from
Nissan Motors
. It was available as a three-door hatchback with or without a textile sun roof ("canvas-top"), the canvas top being the most collectible. The
Pao
was one of three fashionable spinoffs of the K10 Micra — the Figaro and Be-1 being the other two. Like the Figaro, the Pao was sold without the Nissan name and only by reservation from January 15 through April 14, 1989; orders were served according to their date of placing. The Pao sold out in 3 months and remains a sought after and collectible car, with only about 10,000 made.
According to the article on
Japanese Wikipedia
, the name is a Chinese word describing a type of house used by nomads in Mongolia for assembly or meetings. - from
Wikipedia
Muito bem feita
versão em papel do
Nissan Pao
. O
Pao
foi anunciado pela primeira vez no
Tokyo Motor Show
em outubro de 1987,e lançado dois anos depois em 1989.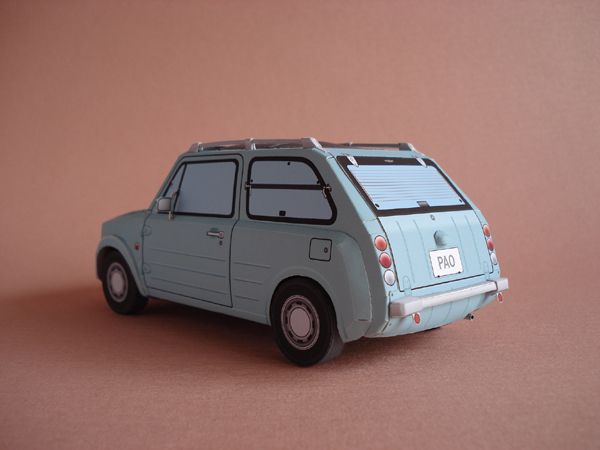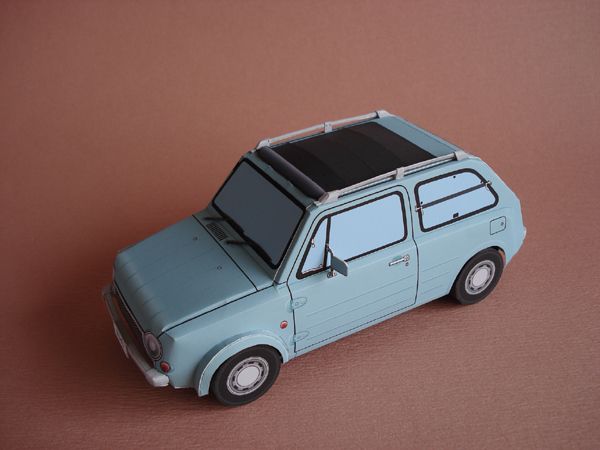 The real thing: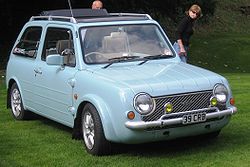 Link:
Nissan.Pao.by.Ken`s.Lab