Created by my friend Chase Hallam
, this is an
easy-to-build paper model
of
a car with a a family of frogs, going to vacation.
I think C
hase did a really nice job
and
kids will love it.
-
"Thanks, Chase, for the honor of showing your work here on the blog! Greetings from Brazil!" - Mauther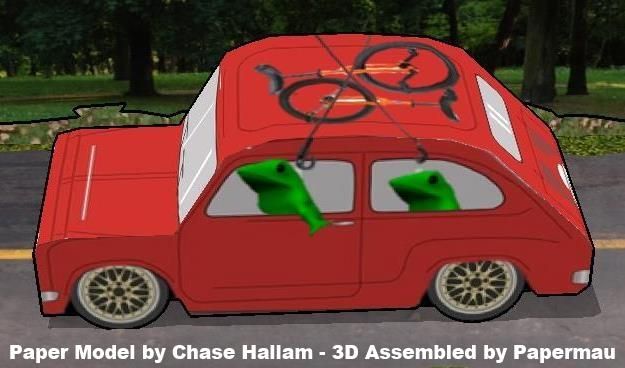 Criado por meu amigo Chase Hallam
, este é um
modelo de papel de fácil montagem
de
um carro com um uma família de sapos
,
indo para as férias.
Eu acho que
Chase fez um ótimo trabalho
e creio que
as crianças vão adorar.
-
"Obrigado, Chase, pela honra de mostrar teu trabalho aqui no blog!" - Mauther
Link:
Frogs.In.A.Car.Going.To.Vacation.Paper.Model.by.Chase.Hallam
More Papercraft Projects for Kids related posts:
The Great Cardboard Castle Project - by Spoonful - O Grande Projeto Do Castelo De Papelão
A Bunch Of Paper Toys - by UHU Twist & Glue Papercraft
A Cute Cuckoo Clock Decorative Paper Toy - by Non Dairy Diary
Christmas Time - Little Village Advent Calendar Papercraft - by Non Dairy Diary