This is the City Council Of Ulm Building
and this paper model was
based in a real building
situated in
Wangen, a German city
. Perfect for
Dioramas, RPG and Wargames,
this model, in
N scale (1/160)
, is offered by
Ausschneide Bogen
website. If you liked and want to build it, you will need
a lot of ink in the printer
because
this model occupies 23 sheets of paper.

Some templates
Este é o Prédio do Conselho de Ulm
, e este modelo de papel
baseia-se em uma construção real
situada na
cidade alemã de Wangen
. na Alemanha. Perfeito para
Dioramas, RPG e Wargames,
este modelo, em
escala N (1/160),
é oferecido pelo site
Ausschneide Bogen
. Se você gostou e pretende montá-lo, irá precisar de
um bocado de tinta na impressora,
pois
este modelo ocupa 23 folhas de papel.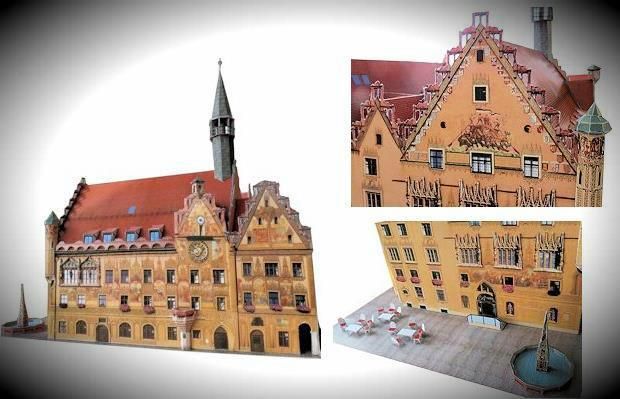 Link:
The.City.Council.Of.Ulm.Building.Paper.Model.by.Ausschneide.Bogen
More European Style Architecture and Buildings related posts:
Roman Castrum In Romania - by Papermau - Download Now!
WW2 European Buildings - by Perry`s Heroes - Casa Européias Da Segunda Grande Guerra
German House Paper Model - by Sohland An Der Spree
European Style House - by 3D Stadtmodell - Casa Européia