From an Indonesian videogame
, these are the
Angkot paper toys
, created by
designer Salazad
. "The term
"angkot"
is derived from the the words
angkutan kota,
or
city transportation
, and is used to describe
the little beat-up minibuses that terrorise the streets of most cities in Indonesia.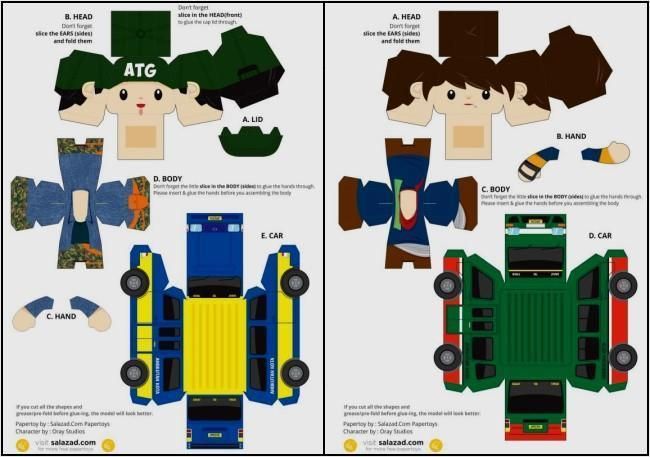 De um videogame indonésio, estes são os Angkot paper toys
, criados pelo
designer Salazar.
O termo
"angkot"
é derivado das palavras
angkutan kota
, ou
transporte urbano
e é usado para descrever os
pequenos micro-ônibus que aterrorizam as ruas de muitas cidades da Indonésia.
Link:
Angkot.The.Game.Indonesian.Paper.Toys.by.Salazad
More Paper Toys related posts:
Halloween Special - Sliding Puzzle Papercraft - by Canon - Qebra-Cabeças Deslizante
A Fun School Project - Build A Paper Pyramid - by Squidoo - Projeto Escolar - Pirâmide
Slotted Building Discs Papercraft - by Made by Joel - Discos Lúdicos
Papercraft Alphabet In 3D - by Digitprop - Alfabeto Em Papel