Here
five simple
Brazilian Colonial Churches
. Enjoy!
Cinco Igrejas Coloniais Brasileiras
. Bom Divertimento!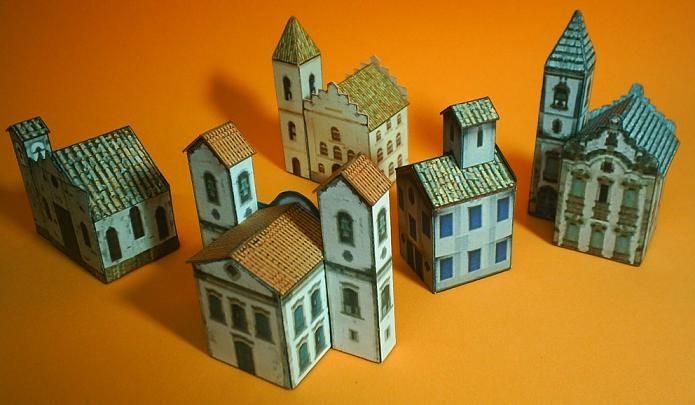 Brazilian colonial architecture
was derived from
Portugal
, with adaptations demanded by the tropical climate. The more enduring examples of this very attractive style are to be found in the
churches and monasteries
of the older cities, but most spectacularly in
Ouro Preto
, the first capital of the province of
Minas Gerais
. This city has been meticulously restored and protected as part of
Brazil's heritage
and it is now on
UNESCO's World Heritage List.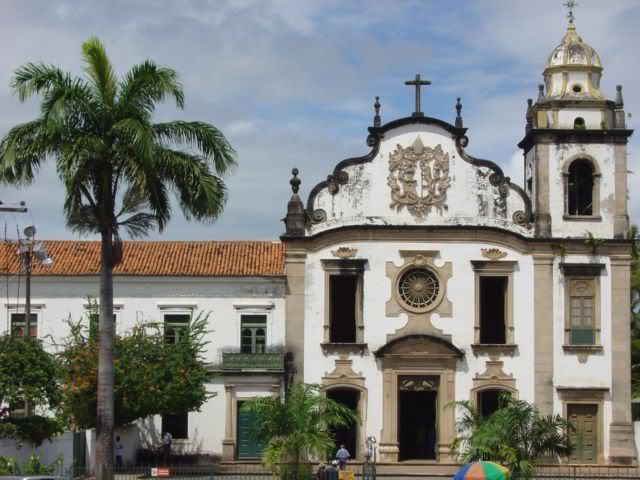 The Real Thing
No Brasil
, a
Arquitetura colonial
é definida como a arquitetura realizada no atual território brasileiro desde
1500
, ano do descobrimento pelos
portugueses
, até a
independência
, em
1822
.
Durante o período colonial
, os colonizadores importaram as correntes estilísticas da
Europa
à colônia, adaptando-as às condições materiais e sócio-econômicas locais. Encontram-se no
Brasil
edifícios
coloniais
com traços arquitetônicos
renascentistas, maneiristas, barrocos, rococós e neoclássicos
, porém a transição entre os estilos se realizou de maneira progressiva ao longo dos séculos e a classificação dos períodos e estilos artistísticos do
Brasil
colonial é motivo de debate entre os especialistas.
A importância do legado
arquitetônico e artístico colonial no
Brasil
é atestada pelos conjuntos e monumentos desta origem que foram declarados
Patrimônio Mundial
pela
UNESCO
. Estes são os centros históricos de Salvador, Ouro Preto, Olinda, Diamantina, São Luís do Maranhão, Goiás Velho, o Santuário do Bom Jesus de Matosinhos em Congonhas do Campo e as ruínas das Missões Jesuíticas Guarani em São Miguel das Missões.
Download:
Desktop.Architecture.Series.04.by.Papermau
Below, other posts about Desktop Models:

Desktop.Architecture.Serie.01.part.01
Desktop.Architecture.Serie.01.part.02
Desktop.Architecture.Series.02
Desktop.Architecture.Series.03