Canon model
Three models - three different versions of the same landmark. One of the
New Seven Wonders of the World
. "
The Great Wall of China
is a series of stone and earthen fortifications in northern China, built originally to protect the northern borders of the Chinese Empire against intrusions by various nomadic groups. Several walls have been built since the 5th century BC that are referred to collectively as the Great Wall, which has been rebuilt and maintained from the 5th century BC through the 16th century. One of the most famous is the wall built between 220–206 BC by the first Emperor of China, Qin Shi Huang. Little of that wall remains; the majority of the existing wall was built during the Ming Dynasty." - from Wikipedia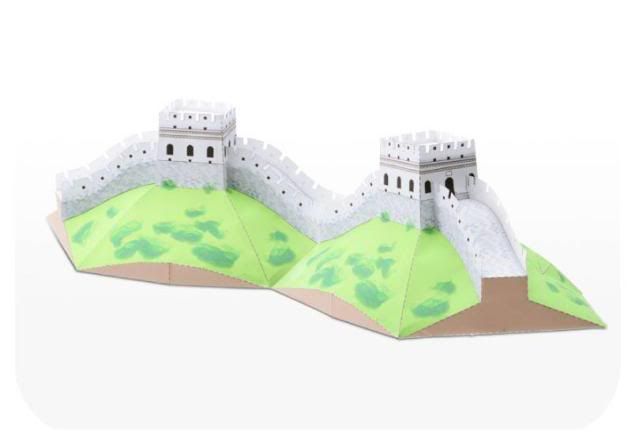 Epson model
"
A Grande Muralha da China
começou a ser construída pelo Imperador Qin durante a Dinastia Qin, para defender seu reino contra a pilhagem de tribos nômades. Sua construção prosseguiu ao longo de sucessivas dinastias. O trecho da Muralha que ainda permanece nos dias de hoje era parte da Rota da Seda, e foi construída durante a Dinastia Ming. Ela se estende por cerca de 6.350 quilômetros."
fonte: www.discoverybrasil.com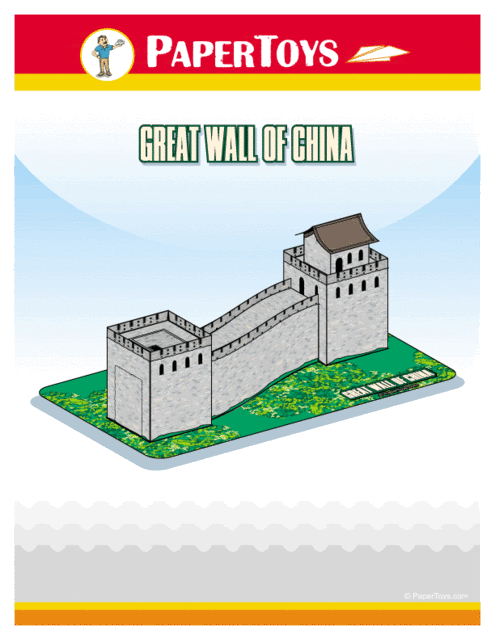 Papertoys model
Links:
Epson Wall of China
Canon Wall of China
Papertoys.com Wall of China
More Architecture and Buildings related posts:
Colossus of Rhodes Tatebanko - by Zio Prudenzio
French Garage Facade Diorama - by Camille - Diorama Escala 1/43
French Vintage Diorama - by Agence Eureka - Diorama Francês
Japanese Scenes Dioramas - by Stork - Dioramas Da Vida Japonesa