Six months ago I posted some paper models
to assemble a
Miniature Airport
, from
Hakotetsu Japanese website
. Now,
Hakotetsu shares more some cool model
s to compose its
diorama
, such as a
PAPI(Precision Approach Path Indicator, a Control Tower, a Terminal Building and a Radar Tower.
If you print in
Letter format,
you get
models in 1/500 scale
and if you print in
A4 format,
you will get
1/200 scale miniatures.
Há seis meses atrás eu postei alguns modelos de papel
para a montagem de um
Aeroporto em Miniatura
, do
website japonês Hakotetsu.
Agora,
Hakotetsu compartilha mais alguns modelos
bem legais para compor seu
diorama
, tais como uma
Torre de Controle, um Terminal de Embarque, um Indicador de Aproxomação de Precisão e uma Torre de Radar.
Se você
imprimir em formato Carta,
você obterá
modelos em escala 1/500
e se você
imprimir em formato A4,
você terá
miniaturas na escala 1/200.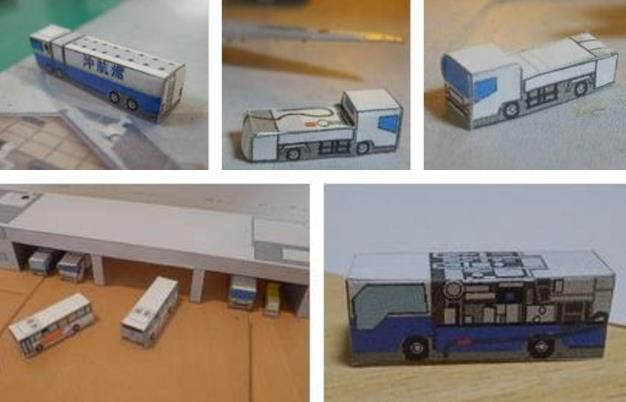 Link:
Some.New.Acessories.For.Airport.Dioramas.In.1/500.Scale.by.Hakotetsu
More Paper Models of Dioramas related posts:
Overall Command Of Firefighting Units Papercraft - by Yao City
The Shannondale Iron Furnace Paper Model - by Post Orbital Design
Takamatsu National Highway 17 Paper Model - by Takasaki Kids
Cafe & Patisserie Paper Model Diorama - by Paper Museum