This very different couple
is part of a
short stop motion movie
created by
Graffiti Dança, Brazilian team.
If you liked,
download the templates and build your own Little Monster And Moai Dancing couple.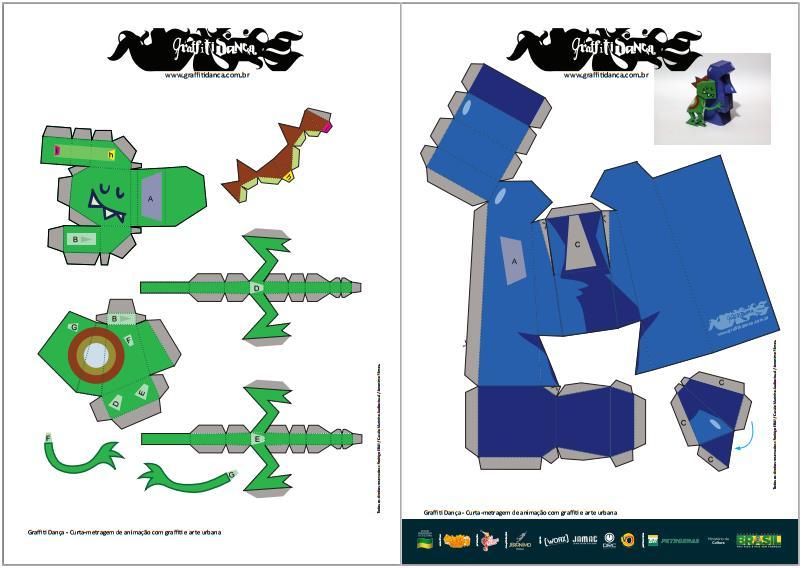 Este casal bem diferente faz parte de um curta de stop motion
criado pelo pessoal do
Graffiti Dança
, aqui do
Brasil
. Se você gostou,
baixe os templates
e
monte o seu próprio Casal de Monstrinho e Moai.
Link:
Little.Monster.And.Moai.Dancing.Paper.Toys.by.Graffiti.Dança
More Paper Toys related posts:
Rum DMC Paper Toys - by Photoshop Vip
Wolverine Mini Paper Toy - by Gus Santome
Workers Paper Toys - by Dale Harper / Telman - Paper Toys De Profissões
Urfin`s Wooden Soldier Paper Toy - by Paper Aviation - Soldado De Madeira