This is a simple Sealed Sarcophagus Paper Model In 1/12 Scale, based in an image "catched" on Google.
Este é um Sarcófago Simples em Escala 1/12, baseado em uma imagem "pescada" no Google.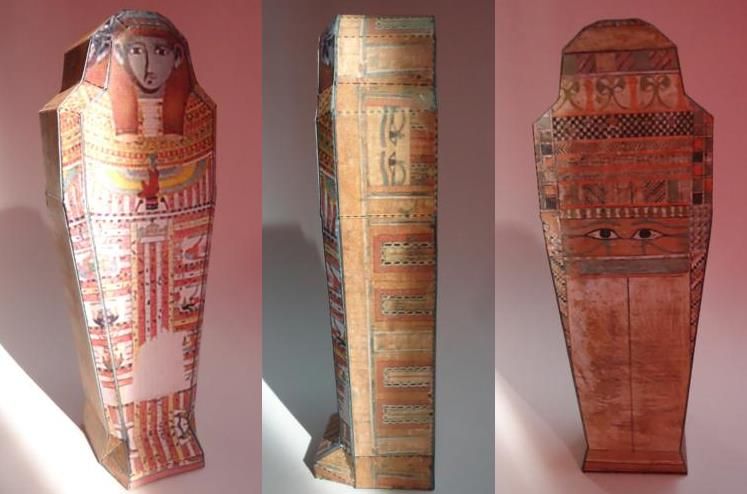 I think it is nice to decorate your book shelf, for school works or RPG and Wargames. In the future I think in make one Sarcophagus with a Mummy inside.
Eu acho que seria legal como decoração numa estante de livros, para Trabalhos Escolares ou para RPG e Wargames. Mais para frente, penso em fazer um modelo com uma Múmia dentro.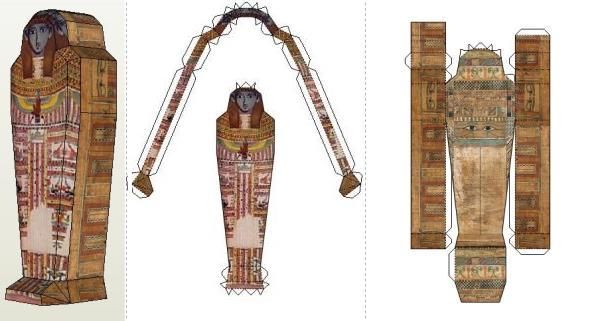 Download:
Sealed.Egyptian.Sarcophagus.Paper.Model.In.1/12.Scale.by.Papermau.Download.Now!
More Ancient Egyptian Paper Models related posts:
Tutankamon`s Death Mask Paper Model - by Papermau - Máscara de Tutankamon
Egyptian Memory Game - by Papermau - Jogo Da Memória Egípcio
Temple Of Horus - by Thomas Pleiner - Templo de Hórus
Egyptian Guys 3D Pop-Up - by Papermau