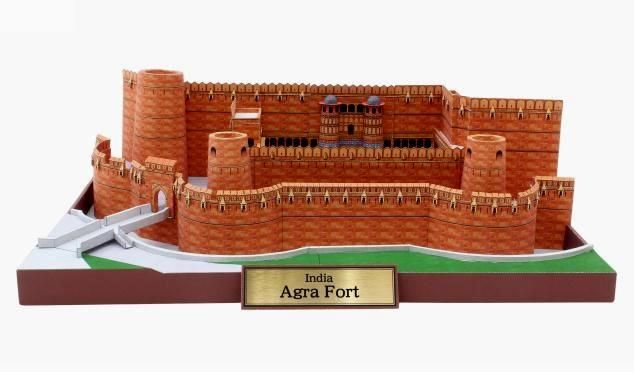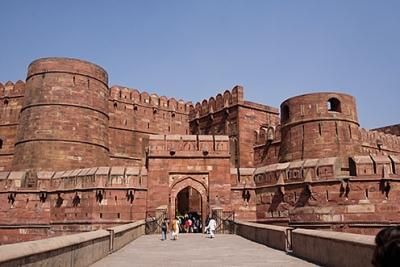 The Real Thing - Gate Entrance
Agra Fort, is a monument, a UNESCO World Heritage site located in Agra, Uttar Pradesh, India. It is about 2.5 km northwest of its more famous sister monument, the Taj Mahal. The fort can be more accurately described as a walled city. After the First Battle of Panipat, in 1526 Mughals captured the fort and a vast treasure - which included a diamond later known as the Koh-i-Noor diamond - was seized. Babur stayed in the fort in the palace of Ibrahim and built a baoli (step well) in it. The emperor Humayun was crowned here in 1530. He was defeated in Bilgram in 1540. Sher Shah and his descendants held the fort for fifteen years.
In 1555, Humanyun recaptured it for some time when the Hindu king Hem Chandra Vikramaditya defeated his army and captured the fort. Akbar defeated the Hindu King Hemu chanda finally at the Second Battle of Panipat in 1556.
-
Wikipedia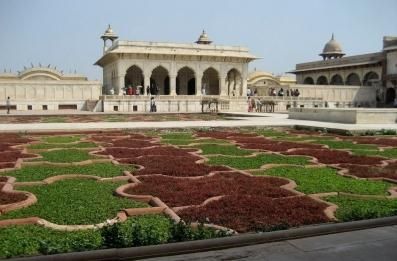 Inside Fort Agra - The Gardens
Situado, tal como o Taj Mahal, na mesma margem do rio Yamuna, o Forte de Agra (também conhecido como o Forte Vermelho de Agra) é uma construção imponente em arenito vermelho que rodeia um grande complexo de edifícios palacianos. Considerado como uma das fortalezas mongóis mais notáveis da Índia, foi construído entre 1565 e 1573 pelo imperador Akbar.
O neto deste imperador, Sha Yahan (o mesmo que construiu o Taj Mahal), acrescentou-lhe edifícios em mármore branco, transformando o forte num palácio e daí que seja considerado como uma cidade-palácio fortificada.
Mais tarde o forte viria a transformar-se na jaula de ouro de Sha Yahan, quando o filho lhe arrebatou o poder e o manteve aqui prisioneiro durante os seus últimos oito anos de vida.
-
voltaindia.blogspot.com
Link:
Agra.Fort.In.India.Paper.Model.by.Canon
More Architecture and Buildings related posts:
Roman Castrum In Romania - by Papermau - Download Now!
Petra Treasure, Jordania - by Papermau - Petra, na Jordânia
Montsoriu Castle - by El Parc Natural del Montseny
Boyen Fortress - Poland - by Renova Model - Fortaleza Boyen