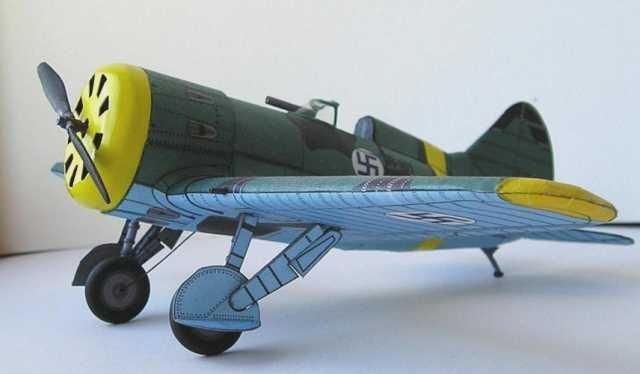 The Polikarpov I-16
was a
Soviet fighter aircraft
of
revolutionary design
; it was
the world's first low-wing cantilever monoplane fighter with retractable landing gear to have attained operational status and as such "introduced a new vogue in fighter design."
The
I-16
was introduced in the
mid-1930s and formed the backbone of the Soviet Air Force at the beginning of World War II
. The diminutive fighter,
nicknamed "Ishak" ("donkey") by Soviet pilots,
prominently featured in the
Second Sino-Japanese War,
the
Battle of Khalkhin Gol
and the
Spanish Civil War
— where it was
called the Rata ("rat") by the Nationalists or Mosca ("fly") by the Republicans.
The
Finnish nickname for I-16 was Siipiorava ("Flying Squirrel").
-
Wikipedia

O caça Polikarpov I-16 é uma versão monoplano do biplano soviético I-15 «Tchaika»
que foi desenvolvida quase paralelamente.
O Polikarpov I-16
foi uma
aeronave revolucionária para o seu tempo e foi um dos primeiros monoplanos com trem de aterrissagem retrátil a entrar em operação.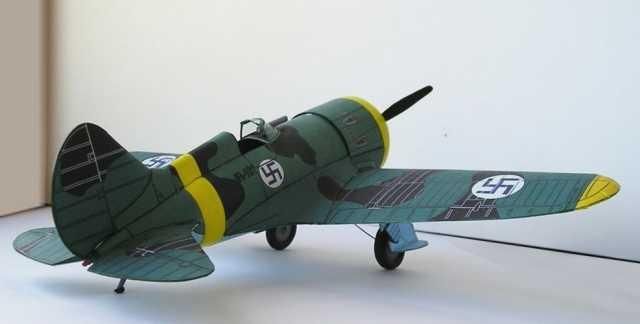 Link:
WW2`s.Polikarpov.I-16.Aircraft.Paper.Model.by.Modele.Kartonowe
More WW2 Aircraft and Planes related posts:
WW2`s Lavochkin La-7 Soviet Aircraft - by Stahlhart
WW2`s Messerschmitt Bf 109 Aircraft - by Gahm Deds
WW2`s Blohm Und Voss P.212. - German Prototype Aircraft - by Eric Son
WW2 Easy-To-Build Airplanes That Actually Fly - by Kamino-Ana - Aviões Da Segunda Guerra