The First Model Posted At The Blog in June, 22, 2011
Hello
, my name is
Mauther
and I am from
Brazil
. I am married with
Nanda
and have
two daughters, Malú and Maiú.
I am into
paper models
since
2002
, more or less and
I`ve started create my own models in 2003 or 2004
, using
MsPaint.
I think
papercraft is a cheap therapy
, an
almost no cost hobby and is for all ages
.
Practically
anything can be built with paper
, from
architectural models, military and civilian vehicles, boats, airplanes, characters from all existing media, animals, plants, planets,
etc. Think of something and there will
probably be a model made of paper, simpler or more complex than you imagined.
There is not a
hobby in which the idea that imagination is the limit falls as well as in papercraft.
If you want to
write to me to share a model that you find or created, to share some idea or tip about this hobby, to ask about a specific model that you not find here or another place, or just to say hello,
please,
let a message in the comments
of this post or
write to my e-mail:
mautherous@gmail.com
Will be a pleasure talk to you and share ideas! All the best, thanks for the visit and greetings from Brazil!
Mauther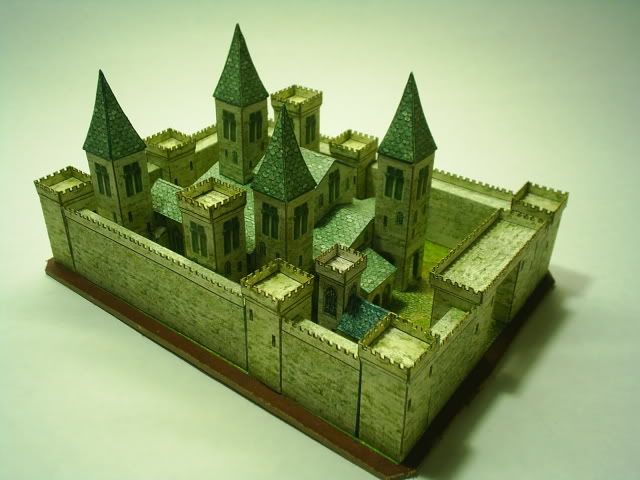 Of all the models I created, this is my favorite
Olá
, meu nome é
Mauther
e eu sou do
Brasil
. Sou casado com a
Nanda
e tenho
duas filhas, Malú e Maiú.
Eu
"estou" no papercraft desde 2002
, mais ou menos e comecei a
criar meus próprios modelos em 2003 ou 2004
, usando o
MsPaint
. Eu creio que o
papercraft
, ou
papelmodelismo,
é uma
terapia
, um
hobby quase sem custos
e é
para todas as idades.
Praticamente
tudo pode ser construído com papel
, desde
modelos arquitetônicos, veículos civis e militares, barcos, aviões, personagens de todas as mídias existentes, animais, plantas, planetas,
etc. Pense em algo e
provavelmente haverá um modelo feito em papel,
mais
simples
ou mais
complexo
, do que você imaginou.
Não há um hobby em que a idéia de que a imaginação é o limite se enquadre tão bem como no papelmodelismo.
Se você quiser
compartilhar um modelo de papel que encontrou ou que você mesmo(a) criou
, se
quiser trocar idéias ou dicas sobre este hobby,
se quiser
um modelo em especial que não achou em nenhum lugar,
ou
apenas dizer oi,
por favor,
deixe uma mensagem nos comments deste post ou escreva para meu e-mail:
mautherous@gmail.com
Será um prazer conversar e trocar idéias! Tudo de bom, obrigado pela visita e se você não é daqui da Terrinha, um abraço do Brasil!
Mauther