This vintage family house paper model
was
originally published in the early twentieth century
by
Tuck DB company
.
Raphael Tuck & Sons
was the
world's largest postcard publisher
. The
images used
span the
entire globe
and offer
a unique visual history of life in the late 19th and early 20th century
. Unfortunately,
during the London Blitz of the Second World War the company headquarters was destroyed
including
greeting cards, records and originals images.
- Below, in addition to the
link to download the paper model
, there is also
a link to the 3D model
I made, which can be viewed using
Sketchup free version.
Este modelo de papel antigo de uma casa da família
foi
publicado originalmente no início do século XX
pela
editora Tuck DB.
Raphael Tuck & Sons foi a maior fabricante de cartões postais do mundo
. As
imagens usadas cobriam todo o mundo
e ofereciam uma
história visual única da vida no final do século XIX e início do século XX.
Infelizmente,
durante a Blitz de Londres da Segunda Guerra Mundial
,
a sede da empresa foi totalmente destruída,
incluindo
todos os cartões, registros e imagens originais.
- Abaixo, além do
link para baixar o modelo de papel
, também há um
outro link para o modelo em 3D
que eu fiz e que pode ser
visualizado usando o Sketchup versão gratuíta.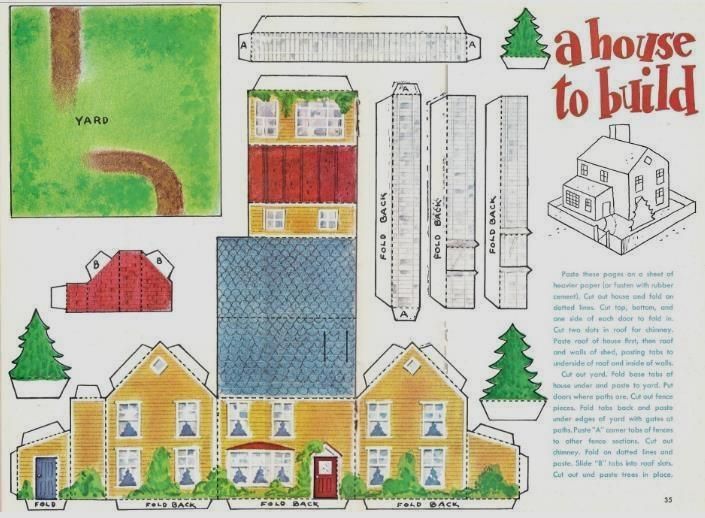 Link to the paper model:
A.House.To.Build.A.British.Vintage.Paper.Model.by.Tuck.DB
Link to the 3D model:
A.House.To.Build.A.British.Vintage.3D.Model.by.Tuck.DB.3D.Model
More Vintage Paper Models related posts:
Vintage Japanese Tatebanko - by John Wagenseil - via Paper Modelers - Tatebanko Japonês
Paper Model History - Uncle Tom's Cabin Paper Dolls, Boston Sunday Globe, 1896 - via Antique Toy Chest
1984`s The Innocents Castle Papercraft - by Kaukapedia - Castelo Alemão
Vintage House Paper Model With Furniture - via Casita De Papel