This cute paper doll representing a Miko
, a kind of
shrine (jinja) maiden or a supplementary priestess
, who was once likely seen as a
shaman
, was created by
Japanese designer Falcore.
To
view and print this model
you will need
Pepakura Viewer Free Version
(
link at the end of this post
).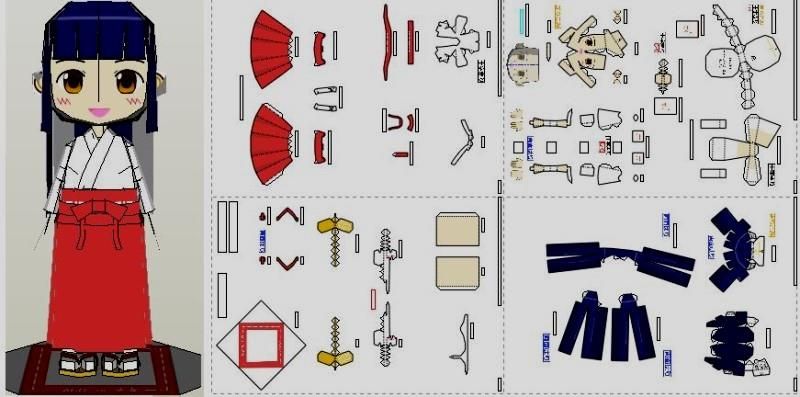 Este simpática paper doll representando uma Miko
, que é uma
Noiva de santuário, um termo japonês que no tempo ancestral significava xamã feminina, medium, profeta ou sacerdotisa,
foi criada pelo
designer japonês Falcore.
Para
visualizar e imprimir este modelo
você precisará do
Pepakura Viewer Versão Gratuíta
(
link no final deste post
).
Link to download the model:
Miko.The.Japanese.Shrine.Maiden.Paper.Doll.by.Falcore
Link to Pepakura Viewer Free Version:
Pepakura.Viewer.Free.Version.Official.Page
More Paper Dolls related posts:
Yokattara Paper Doll - by Rokunoya - PSP Videogame Doll
Yuki Paper Doll Anime Style - by Lulang 118
Reimu Japanese Paper Doll Anime Style - by T Frog
Ruri Ruri Paper Doll Anime Style - by Moekami - Boneca Estilo Anime