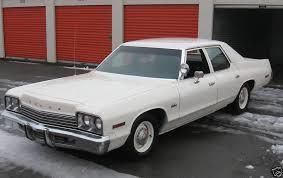 The Real Thing
J. Carwill is a great designer of classic North American cars paper models
. At the same time
the models he creates are very easy to assemble, they maintain all the characteristics of the actual vehicles.
. This is the
1974`s Dodge Monaco
, a
classic vehicle
that appears in
a lot of movies, like The Blues Brothers,
the
first three seasons of CHiPs tv series
and in the
1980 feature film Smokey and the Bandit 2
, a
world-record automobile jump
was captured on film during the
"roundup sequence," when stuntman Buddy Joe Hooker jumped a 1974 Dodge Monaco over 150 feet.
Hooker
suffered a
compressed vertebra
as a result of a
hard landing
. - read more at
Dodge.Monaco.at.Wikipedia
J. Carwill é um grande designer de modelos de papel de carros clássicos norte-americanos
. Ao mesmo tempo em que
seus modelos são bem fáceis de montar, eles conservam todas as características dos modelos reais
. Este é o
Dodge Mônaco, de 1974,
um
clássico americano
que apareceu em um monte de filmes, tais como
Os Irmãos Cara de Pau (The Blues Brothers)
, nas
primeiras três temporadas de CHIPs
e que também durante as filmagens de
Desta Vez Te Agarro (Smokey and the Bandit 2)
, quebrou um
recorde mundial de salto em distância (150 pés/46 metros)
, fato que foi filmado e que rendeu
lesões nas vértebras ao dublê, Joe Hooker
. - leia mais em
Dodge.Monaco.at.Wikipedia(Inglês)
Link:
1974`s.Dodge.Monaco.Blank.Version.Paper.Model.by.J.Carwill
More Classic North American Vehicles related posts:
1959`s Rambler Ambassador Station Wagon - by Paper Cruiser
Dodge Daytona "Moon Eyes" 1993 Paper Car - by Daytona Mag
Blues Brothers` 74 Dodge Monaco Paper Car - by G. Rutka / Darringer
Stallone Cobra Mercury Monterey Paper Model - by Claudio Dias