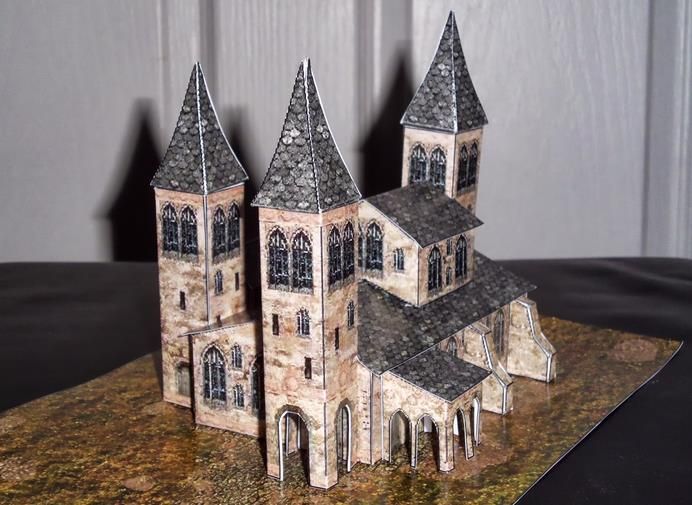 Patrick F-S built the Old Medieval Church paper model and share some photos in his Picasa personal album. I think he did a really nice job and he takes beautiful photos too. - "Thanks, Patrick, for the assemble and for the photos!" - If you want to build your own Old Medieval Church paper model, that is part of the Old Church and Medieval Castle paper model, you will find the link to download the models right below, at the end of this post.

Patrick F-S montou o modelo de papel da Antiga Igreja Medieval e postou algumas fotos em seu albúm pessoal do Picasa. Eu acho que ele fez um ótimo trabalho e as fotos também ficaram bem legais. - "Valeu, Patrick, pela montagem e pelas fotos!" - Se você também quer montar sua própria Antiga Igreja Medieval, que faz parte do Antigo Castelo Medieval. o link para baixar o modelo está logo abaixo, no final deste post.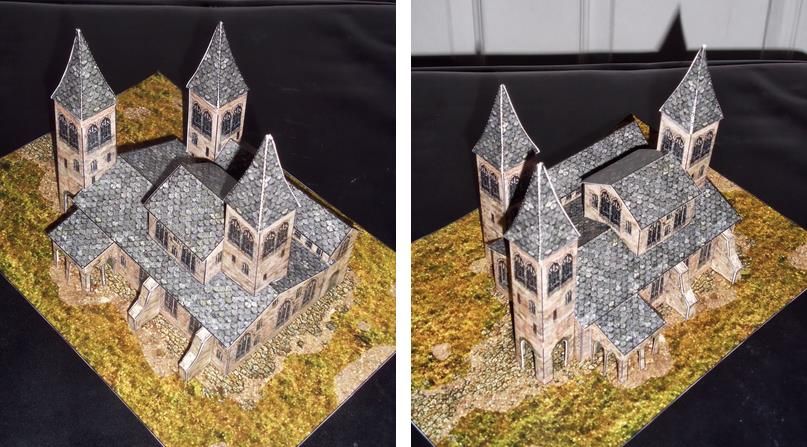 Link to download the model:
Old.Church.And.Medieval.Castle.Paper.Model.by.Papermau.Download.Now!
More Papermau Models Assembled by Friends:
Old Church And Medieval Castle - by Papermau - Rescaled To HO Scale - by Pendragon
Castle Ruins Diorama Paper Model - Assembled by Sam Wise
Vintage Gas Station And Joe`s GaragePaper Models - Assembled by NWRR
Suburbia Paper Model Diorama - Assembled by Svanced