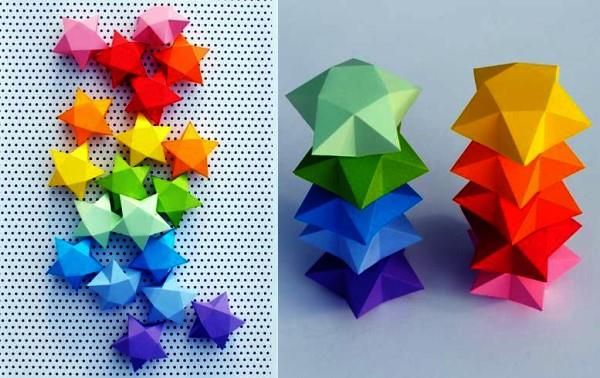 These are not those "Origami Lucky Stars" that you see in several videos and tutorials around the web. These cute little stars are made with a template and you can choose between three different sizes. Visit Minieco`s website to download the free templates and learn how to assemble this cool Paper Stars.
A tip: print the stars on sheets of colored/stamped paper, so you save printer ink.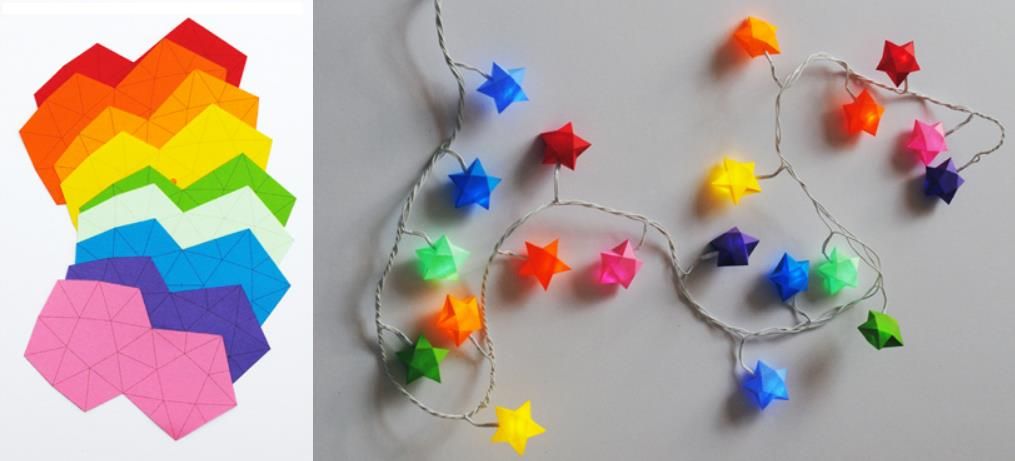 Estas não são aquelas "Estrelas da Sorte de Origami" que você vê em vários vídeos e tutoriais espalhados pela web. Estas coloridas estrelinhas são feitas usando um molde para imprimir e você pode escolher entre três tamanhos diferentes. Visite o site Minieco para baixar os templates gratuítos e aprender como montá-las. Uma dica: imprima em folhas de papel colorido, assim você economiza tinta de impressora.
Corte folhas de papel de presente no formato da folha de sulfite e imprima do lado em branco.
Link:
Decorative.Stars.Paper.Models.Templates.And.Tutorial.by.Minieco
More Decorative Paper Models related posts:
Mount Fuji - World Heritage Celebration - by Paper Model Studio
Build Your Own Paper Globe - by How About Orange
Cactus Vase Decorative Paper Model - by Club Epson
Nocturnal Celestial Globe Paper Model - by Paperpino