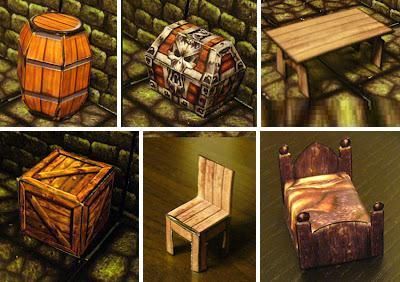 A great set of acessories for RPG Games, by designer Eddnic, from Mini Paper Models website.
In this post you see just some models
, but in
Eddnic
`s website
you find many more.
Uma grande coleção de acessórios para Jogos de RPG, do designer Eddnic, do site Mini Paper Models.
Neste post você vê
apenas alguns modelos
, mas no
site de Eddnic
você encontrará
muitos outros acessórios.
Link:
Hero.Quest.Style.Furniture.For.RPG.Games.by.Eddnic
More RPG Games and Acessories related posts:
Buildinds and Acessories For RPG Games - by Combat Storm
1979`s Western Fort Paper Model - by Seite 42 - Forte Apache
Suburbia Diorama - by Papermau - Download Now!
Buildings For RPG Games - by GHQ Models