Created by Czech designer Rawen,
from
PR Models
website, here are some
tinny and very well done Death Star Assault Spaceships
, from
Star Wars universe
in incredible
1/250 scale.
Do you believe
all of these models
, including
a stand
, fit all on
a single sheet of paper?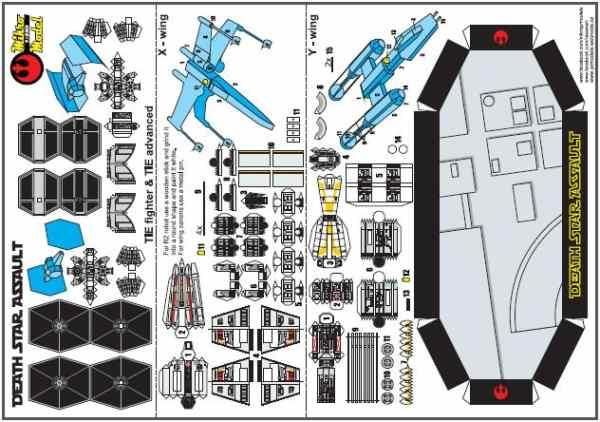 Criadas pelo designer tcheco Raven
, do site
PR Models
, aqui estão algumas
naves espaciais minúsculas e muito bem feitas
usadas no
ataque à Estrela da Morte, do universo de Star Wars
, na
escala 1/250.
Você acredita que
todos estes modelos
, incluindo ainda
um stand
, cabem todos em
uma única folha de papel?
Link:
Star.Wars.Death.Star.Assault.Spaceships.Paper.Modes.by.Rawen
More Sci-Fi Paper Models related posts:
Sci-Fi Spaceships - by Jay's Box of Sci-Fi Card Toys
Monolith Paper Model From 2001 A Space Odissey - by Godzillu
Predator Head Papercraft In 1 / 1 Scale - by Noturno Sukhoi
Tron`s Legacy Recognyzer Paper Model - by Marco Scheloske