Offered by Sakamoto Sanda, Japanese website
, here are a
Shinto Shrine
and a
Sericulture Farmhouse
. These models are in
a scale between 1/144 and 1/160 (N scale)
, so they are perfect for
Dioramas, Train Sets, RPG and Wargames
.
When on the page, click on the red and yellow buttons to download the templates and instructions.
-
Download while you can, because Sakamoto Sanda models are available for a short time.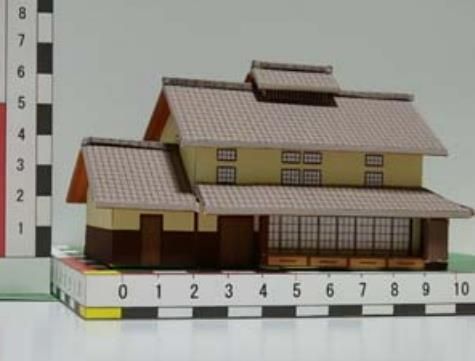 Oferecidos pelo site Sakamoto Sanda, do Japão
, estes são os
modelos de papel
de um
Templo e uma Casa de Sericultura.
Eles estáão entre as
escalas 1/144 e 1/160 (escala N)
, então são perfeitos para
Dioramas, Maquetes Ferroviárias, RPG e Wargames
.
Quando na página, clique nos botões vermelhos e amarelos para baixar o modelo e as instruções.
-
Baixe enquanto pode, pois os modelos da Sakamoto Sanda ficam disponíveis por um breve período.
Link:
A.Shinto.Shrine.And.A.Sericulture.Farmhouse.Paper.Models.by.Sakamoto.Sanda
More Japanese Traditional Architecture and Buildings related posts:
Old Japanese Village - via Paper Modelers Forum - Velha Vila Japonesa
Former Niigata Custom House - by Uhu 02
Japanese Classic Building - by Akafuku - Construção Clássica Japonesa
Gasshoku Japanese House - by Canon - Casa Tradicional Japonesa