Created by Thai designer Tonchat Jaizue,
this is the
paper toy version
of
Saitama, the main protagonist
of
One-Punch Man, Japanese anime and mangá series
, and the
most powerful hero alive
.
Saitama
faces a
self-imposed existential crisis
, as he is now
too powerful to gain any thrill from his deeds.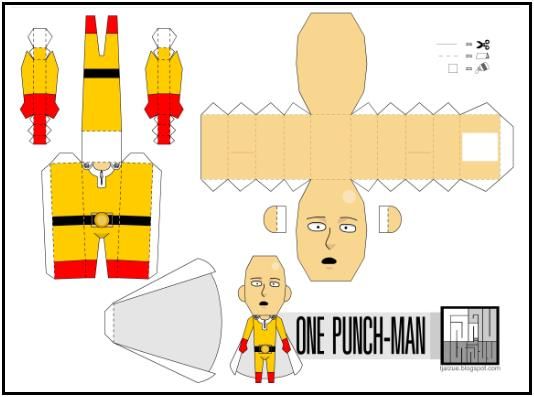 Criado pelo designer tailandês Tonchat Jaizue
, este é o
paper toy
do
Saitama, principal personagem
da
série japonesa de anime e mangá One-Punch Man
e o mais
poderoso herói existente.
Saitama
enfrenta uma
crise existencial auto-imposta,
porque ele
já não sente nenhum tipo de emoção
devido aos seus
grandiosos feitos e enorme poder.
Link:
One.Punch.Man.Saitama.Paper.Toy.by.Tonchat.Jaizue
More Anime and Mangá Paper Models related posts:
Magical Girl Kazumi Paper Doll - by Seisaku Diary
Princess Paper Doll Anime Style - by Moekami
My Neighbor Totoro - Studio Glibli Characters Paper Toys - by Bunzodo
Sayaka Paper Doll In Anime Style - by Seisaku Diary