Here are six easy-to-build paper miniatures
created by
designer Eddnic
, from
Fantasy Paper Miniatures website.
You will find
the Vampire Warrior, the Morgh, the Scarecrow, the Minotaur Skeleton, Bodak and the Spectre.
They were created especially for matches of
RPG and Wargames.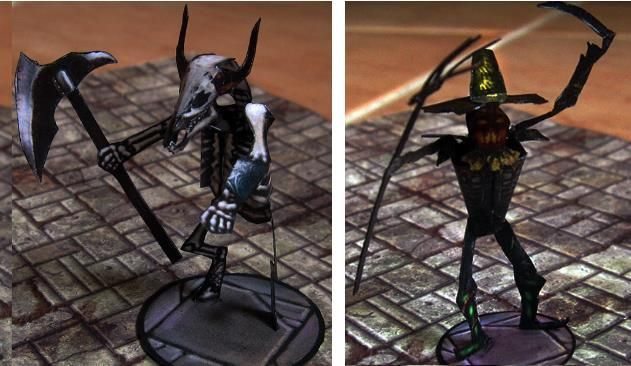 Aqui estão seis miniaturas em papel bem fáceis de montar
criadas pelo
designer Eddnic
, do site
Fantasy Paper Miniatures
. Você irá encontrar o
Vampiro Guerreiro, o Morgh, o Espantalho, o Minotauro Esqueleto, o Bodak e o Espectro.
Eles foram criados especialmente para
partidas de RPG e Wargames.
Link:
Undead.Paper.Model.Miniatures.For.RPG.And.Wargames.by.Eddnic
More Paper Models for Dioramas, RPG and Wargames related posts:
Barriers Paper Models For RPG and Wargames - by Papermau Download Now!
2D Mini Figures And Acessories For RPG And Wargames - by One Monk Miniatures
Santa Fe Grains & Goods Warehouse Paper Model - by Papermau Download Now!
Zombie Plague - Complete Boardgame Papercraft - by R Squared Studios