Models Assembled and Photo by SarienSpiderDroid
These six Miniature Castles were originally published in the 1050`s
by
Edivas Publisher
, from
Barcelona, Spain
. The models that appears at the
photo above
were assembled by
German modeler SarienSpiderDroid.
Thanks to
Juegos Infantiles Educativos, Spanish website
, for
preserve and share these models.

Este Castelos em Miniatura foram originalmente publicados nos anos
1950
pela
Editora Edivas
, de
Barcelona, Espanha.
Os modelos que aparecem na
foto acima
foram montados pela
modelista alemã SarienSpiderDroid
. Obrigado ao
site espanhol Juegos Infantiles Educativos
por
preservar e compartilhar esses modelos.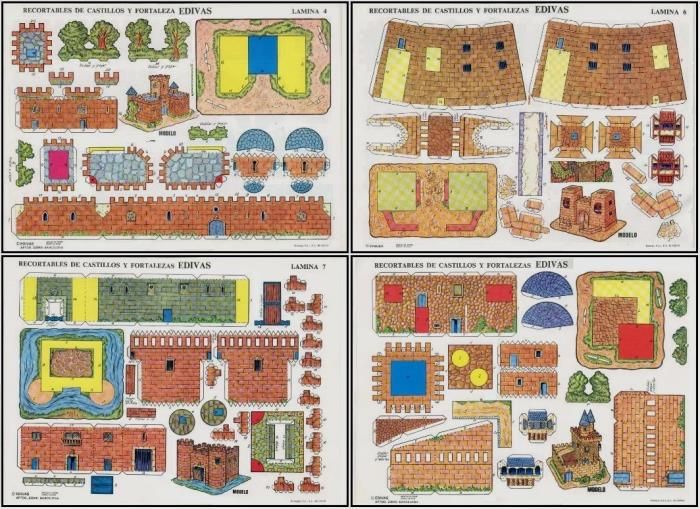 Link:
Six.Miniature.Paper.Models.Of.Spanish.Castles.by.Editora.Edivas.via.Juegos.Infantiles.Educativos
More Medieval Architectural Paper Models related posts:
Medieval Church - by Papermau - Igreja Medieval
Brick Street Diorama - by Papermau - Rua de Paralelepípedos
European Tower Bridge - by Papermau - Torre Sobre Ponte Européia
Medieval Castle For Kids - by Papermau - Castelo Medieval Para Crianças