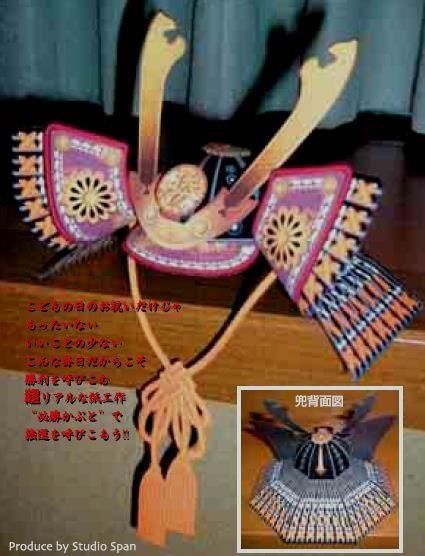 Kabuto is a type of helmet
first used by
ancient Japanese warriors
, and in later periods, they became an
important part of the traditional Japanese armour
worn by the
samurai class
and their retainers in
feudal Japan
. Japanese helmets dating from the
fifth century (long before the rise of the samurai class)
have been found in
excavated tombs
. Called
mabizashi-tsuke kabuto
(visor-attached helmet), the style of these
ancient helmets
came from
China and Korea
and they had a pronounced central ridge. The
kabuto
was an
important part of the equipment of the samurai,
and played a symbolic role as well, which may explain the
Japanese expressions
, sayings and
codes related to them
. One example is
Katte kabuto no o o shimeyo
(lit.
"Tighten the string of the kabuto after winning the war"
). This means don't lower your efforts after succeeding (compare to
"not to rest on one's laurels"
). Also, kabuto o nugu (lit.
"to take off the kabuto"
) means
to surrender.
Kabuto é um tipo de capacete, ou elmo
, usado pela primeira vez pelos
antigos guerreiros japoneses
, e em períodos posteriores, ele tornou-se
uma parte importante da armadura japonesa tradicional
usada pela
classe samurai
e seus partidários no
Japão feudal
.
Elmos japoneses que datam do século V
(muito antes da ascensão da
classe samurai
) foram encontrados em
túmulos escavados
. Chamados de
Kabuto Mabizashi-Tsuke (capacete de viseira fixa)
, o estilo destes capacetes antigos veio da
China e da Coréia.
O
Kabuto
era
uma parte importante do equipamento do samurai
, e desempenhou também um
papel simbólico
, o que pode explicar as
expressões japonesas, provérbios e códigos relacionados a eles.
Um exemplo é a expressão
Katte kabuto No Shimeyo (literalmente "Aperte a corda do kabuto depois de vencer a guerra")
. Isto significa
não baixar a guarda depois de ter sucesso.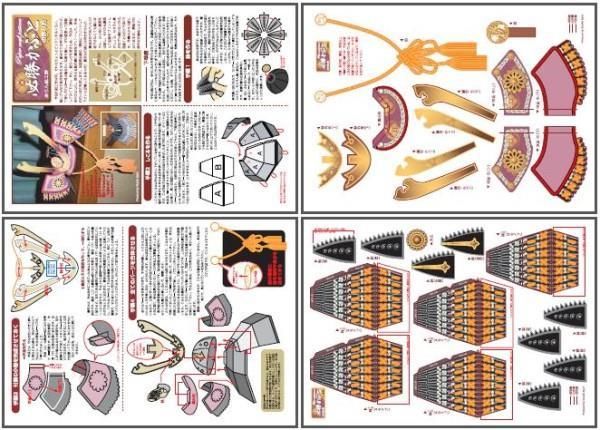 Link:
Kabuto.The.Ancient.Samurai.Helmet.Paper.Model.by.Studio.Span
More Samurai Themed Paper Models related posts:
Samurai Armor Paper Model - by Mogamiyoshiaki.Jp - Armadura Samurai
Samurai Themed Wargame Play Set Paper Model - by Paper Make It
The Samurai Spirits Mask Paper Model - by Otochin Soreccha
Samurai Helmets And Masks Paper Models - by Mogami Yoshiaki