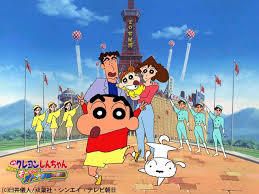 This nice paper toy of Shin-chan
was created by
Thai designer Tonchat Jaizue. Crayon Shin-chan, also known as Shin Chan,
is a
Japanese manga series
written and illustrated by
Yoshito Usui
. It follows the adventures of the
five-year-old Shinnosuke "Shin" Nohara and his parents, baby sister, dog, neighbours, and friends
and is set in
Kasukabe, Saitama Prefecture
. An
anime adaptation
of the series began airing on
TV Asahi in 1992, and continues to this day.
Most often, the anime stories are
adapted from the anime manga stories
, but are
softened for television
. Nevertheless,
Shin-chan
character is
considered by Japanese parents a "bad example" for children
, and is constantly called
"Japanese Bart Simpson".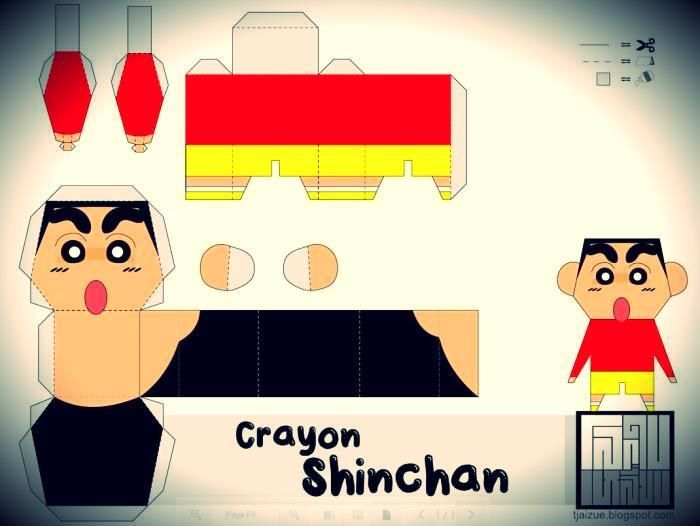 Este paper toy muito legal do Shin-chan
foi criado pelo
designer tailandês Tonchat Jaizue.
Crayon Shin-chan,
ou apenas
Shin-chan
é uma
série de mangá escrita e ilustrada por Yoshito Usui
. A série conta o cotidiano do
garoto de cinco anos, Shinnosuke Nohara
, e sua
família, vizinhos e amigos
. A história se passa em
Kasukabe, província de Saitama, Japão
. Sua publicação se iniciou em
1990
na revista semanal japonesa chamada
Manga Action,
publicada pela
Futabasha.
Sua adaptação em
anime
iniciou-se em
13 de abril de 1992
, na
TV Asahi
, onde é exibido até hoje, completando
mais de vinte anos de Shin-chan na televisão
, sendo considerada
uma das séries de animação mais longas do mundo,
com mais de
800 programas (aproximadamente 2000 episódios)
. E constantemente é
uma das séries de anime com maior audiência no Japão.
Na maioria das vezes, as histórias do anime são
adaptadas das histórias do mangá,
porém são
suavizadas para a televisão
. Apesar disso, o personagem
Shin-chan é considerado pelos pais japoneses um "mau exemplo"
para a crianças, e constantemente é chamado de
"Bart Simpson" japonês.
Link:
Crayon.Shin.Chan.Shinnosuke.Nohara.Paper.Toy.by.Jaizue
More Paper Models from Animes and Mangás related posts:
Chibi Madoka Magica Paper Dolls - by Tsunyandere
Hatsune Miku Paper Doll In Chibi Style - by Seisaku Diary
Kaenbyou Rin Paper Doll In Cubic Style - by Pontacerone
Two Girls & Panzer Anime Style Paper Dolls - by Rahamu - via Pepakura Gallery