This is the Soviet Light Tank BT-SV
, an
WW2 era
experimental tank
developed by the Tsyganov group
from
1936 through 1938
. The vehicle
underwent field trials
, but
never saw service.
This
paper model version in 1/50 scale
is offered by
World of Tanks, russian website.
You can choose bettwen
regular color or camo textures.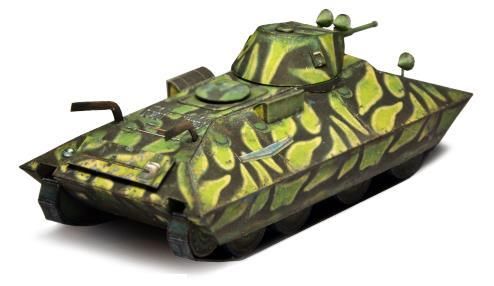 Este é o Tanque Leve Soviético BT-SV
, um
tanque experimental da Seunda Grande Guerra desenvolvido pelo grupo Tsyganov
entre os
anos de 1936 à 1938
. O veículo foi
submetido a ensaios de campo
, mas
nunca entrou efetivamente em serviço.
Este
modelo de papel
na
escala 1/50
é oferecido pelo
site russo World of Tanks.
Você pode escolher entre
texturas com cores padrão ou camuflada.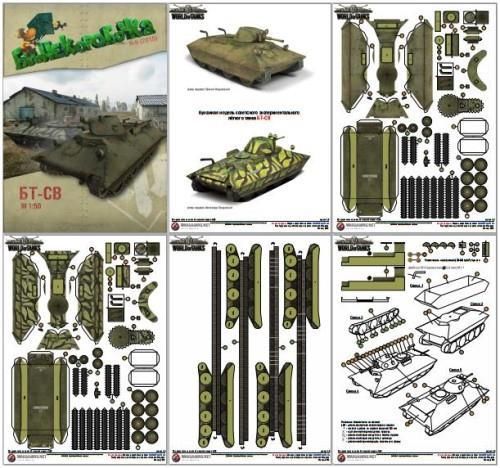 Link:
Soviet.Experimental.Light.Tank.BT-SV.Paper.Model.by.World.Of.Tanks
Soviet.Experimental.Light.Tank.BT-SV.Paper.Model.by.World.Of.Tanks
More WW2`s Tanks and Military Vehicles related posts:
WW2 Tank PzKpfw lll "Africa Corps" - by Oliver Bizer
Jeep Wilyis MB In 1/72 Scale - by Exclusive Models
WW2 Truck Bedford - by Papermau - Caminhão Da Segunda Guerra
WW2`s German Tank Tiger I - by Sega - Tanque Alemão Tiger I