In this Japanese website you will find some paper models of Formula 1 bodies to be used with Slotcar engines
.
Kami,
the designer of this models,
created a technique
to
strengthen the paper
, giving it
strength of the plastic.
There are
some pictures detailing the process
and the
text is in Japanese
, but you can always use
Google Translator.
Neste site japonês, você vai encontrar alguns modelos de papel de carrocerias de carros de Fórmula 1 para serem usados com chassis de Slotcar
.
Kami
, o designer deste modelos,
criou uma técnica para fortalecer o papel,
dando-lhe a
resistência do plástico
. Há a
lgumas fotos detalhando o processo
e o
texto está em japonês
, mas
você sempre pode usar o Google Translator.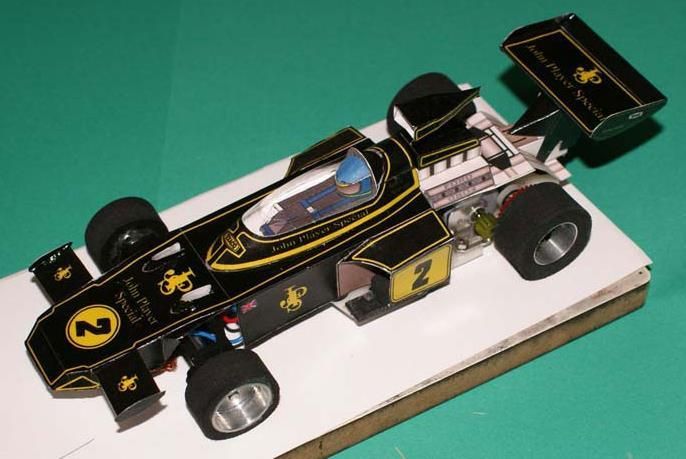 Link:
Formula.1.Slotcar.Bodies.Paper.Models.In.1/24.Scale.by.Kami
More Formula 1 Paper Models related posts:
Formula 1 Paper Cars - by Kamino-Ana
Formula 1 Dioramas And Acessories - by Metmania Fan
Build Your Own Lotus Formula 1 Paper Car - by Lotus F1 Team
Formula One Paper Cars - by Paper Replika