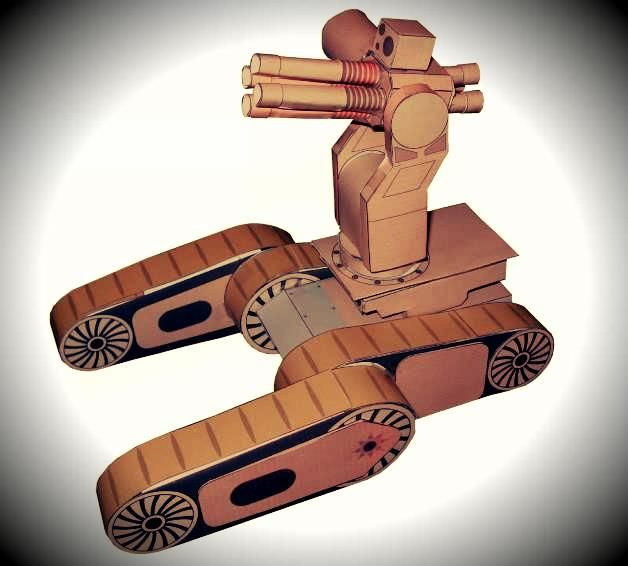 Created by North American designer Bryan Tan, aka RocketmanTan
, this is
FireStorm Warrior Combat Robot paper model.
From iRobot and a munitions company called Metal Storm
, this FireStorm, one of a series of
next generation ground-based combat robots
that will make
Johnny 5 a thing of reality.
Criado pelo designer norte-americano Bryan Tan, aka RocketmanTan
, este é o
modelo de papel do FireStorm, um Robô de Combate
real.
Das companhias iRobot e Metal Storm
, o
FireStorm
é parte de uma
nova geração de robôs de combate de solo,
que fará o
Johnny 5
parecer possível.
Link:
FireStorm.Warrior.Combat.Robot.Paper.Model.by.RocketmanTan
More Paper Models of Robots related posts:
Johnny 5 Paper Robot - by Randy Padama - via DeviantArt
Intergalactic Robot Mecha...Thing - by Bryan Tan
Front Mission 4 - Blizzaia L Robot Paper Model- by Square Enix
Articulated Robot Tsutenkaku - by Sci-Fi Papercraft - Robô Articulado