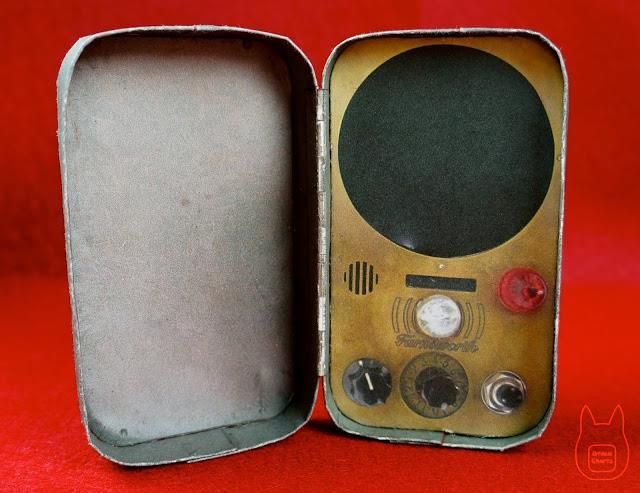 Created by designer Michaela,
from
Otaku Crafts
website, here is the
Farnsworth Communicator
, from
Warehouse 13 sci-fi tv series
. The
Farnsworth Communicator
is a
two-way audio and video communications device
invented by
Philo Farnsworth in 1929, soon after the invention of the television.
They're used by Warehouse agents
because they are on their
own secure frequency spectrum
and
can't be cracked, hacked, tapped, or otherwise "broken".
The "Real" Thing
Criado pela designer Michaela, do site Otaku Crafts
, este é o
Comunucador Farnsworth
, do
seriado de ficção-científica Warehouse 13.
O
Comunicador Farnsworth
é um
dispositivo de comunicação de áudio e de vídeo inventado por Philo Farnsworth em 1929,
logo
após a invenção da televisão
. Eles são
usados ​​por agentes do Warehouse
porque
atuam na sua própria freqüência de espectro totalmente segura
, que
não pode ser hackeada ou interrompida.
Link:
Warehouse.13.Farnsworth.Communicator.Paper.Model.by.Otaku.Crafts
More Sci-Fi Paper Models related posts:
Alien Blaster Pistol Paper Model In 1/1 Scale - by BillyBob884
Star Wars - Luke Skywalker Jedi Paper Model - by Noturno Sukhoi
Stargate Event Horizon Iris Automata Papercraft - by BillyBob884
Space: 1999 - Eagle Transporter Paper Model - by Domatine