This Egyptian Temple Entrance with its Guardian Sphynxes and Obelisks, is already done. I used images of Karnak Temple entrance as referencial.
Esta Fachada de um Templo Egípcio, com suas Esfinges Guardiãs e Obeliscos, está quase pronto. Eu usei imagens da entrada do Templo de Karnak como referência.
This is not an historical model, it is just to be used in Dioramas, School Works, RPG and Wargames. I did not care with measurements and other technical details.
Este não é um modelo histórico, é apenas para ser usado em Dioramas, Trabalhos Escolares, RPGs e Wargames. Eu não me preocupei com medidas e outros detalhes técnicos.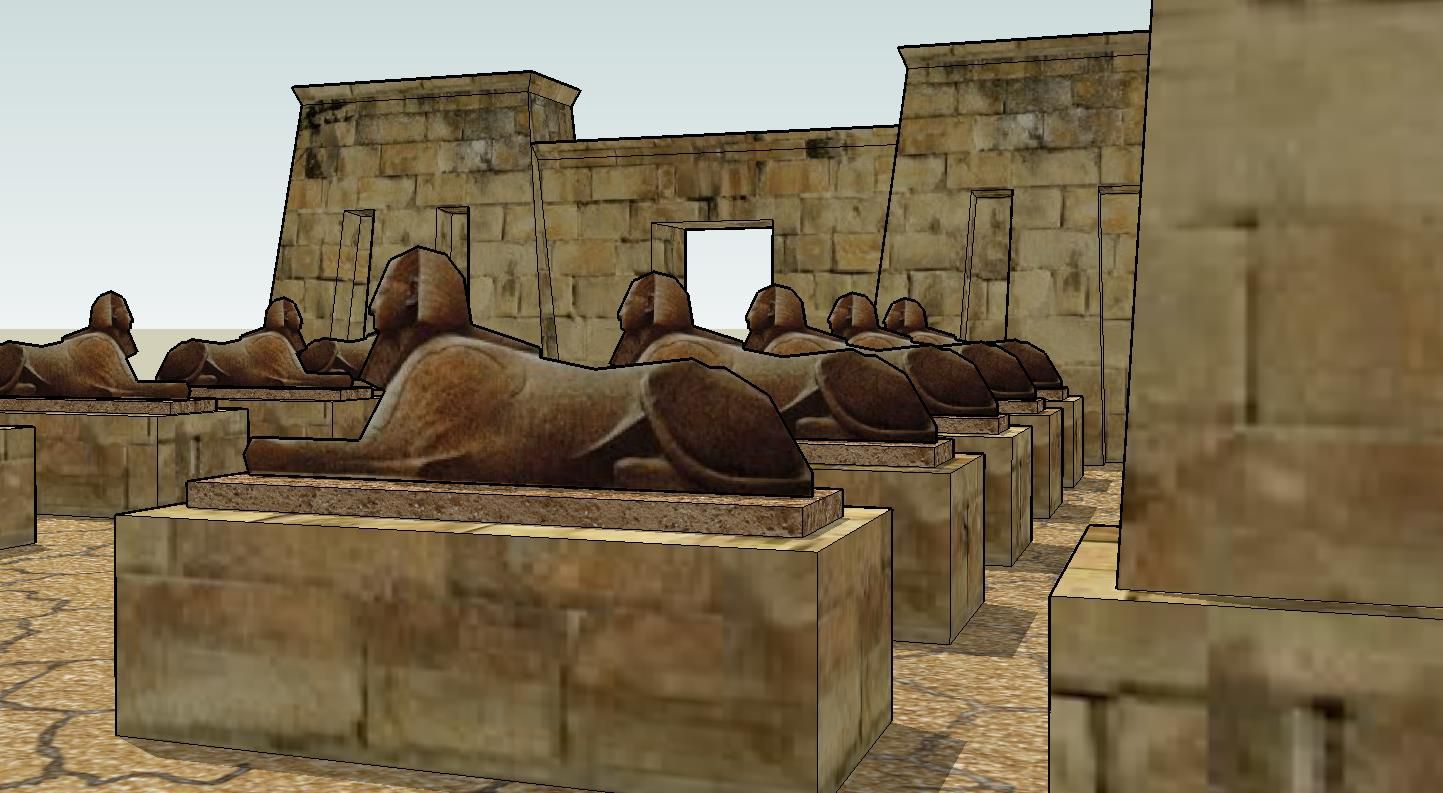 I am working on the templates at Pepakura right now. Download very soon.
Estou trabalhando nos templates no Pepakura agora. Download muito em breve.
More Papermau Next Projects related posts:
Medieval Dock Paper Model - by Papermau - More One Next Project
The Limo Paper Model - by Papermau - Next Project
Old House In Olaria Paper Model - by Papermau - Next Project
Los Pollos Hermanos Roadside Cafe - by Papermau - Next Project