In this website you will find a lot of diagrams to download that teach how to build all these cool Origami Dinosaurs.
Print in colored paper and have fun!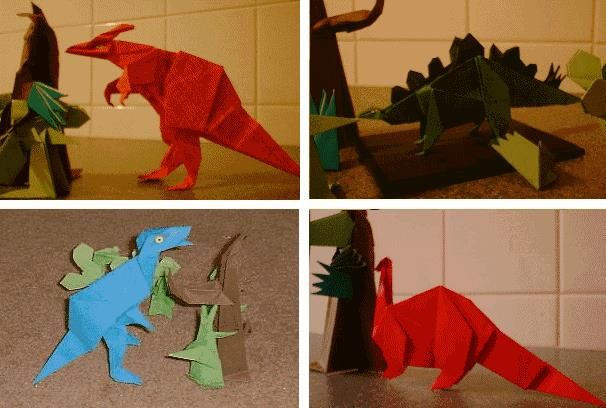 Neste site você encontrará diversos diagramas para baixar que ensinam como montar um monte de Dinossauros de Origami. Imprima em papel colorido e bom divertimento!
Link:
A.Lot.Of.Origami.Dinosaurs.Paper.Models.by.Fishgoth
More Origami Projects related posts:
How To Make Origami Rose Paper Flowers - by Bloom 4 Ever
Rock`n`Roll Circus - Rock Star Origami Mask - by Alexander Oliveros
How to Make Origami Paper Claws - by WikiHow - via Billy Bob 884
Origami Architecture - by Baud&Bui - Origami Para Iniciantes