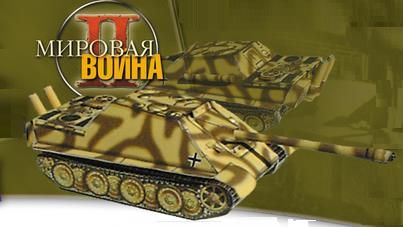 The Real Thing in Action
Jagdpanzer (JgPz), German for "hunting tank", is a name given to German self-propelled anti-tank guns. It typically refers to anti-tank variants of existing tank chassis with a well-armoured casemate fixed superstructure, mounting an anti-tank gun with limited traverse in the front, and usually classed by the western Allies of World War II as a tank destroyer. The Jagdpanzer designs followed on from the more lightly armoured Panzerjäger ("tank hunter") designs which took an anti-tank gun and mounted it on top of a tank chassis with supplementary armour fitted around the gun crew. Also a lot of experience was gained from the Sturmgeschütz series of assault guns for infantry support, which already used heavily armoured casemates, completely enclosing the vehicle's crew—although they were associated to the artillery, they were very often used in the anti-tank role.
-
Wikipedia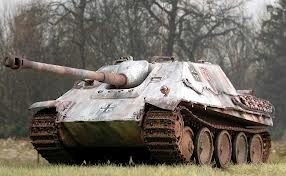 Jagdpanzer (JgPz), alemão para "tanque de caça", é um nome dado aos blindados anti-tanques alemães.
Ele normalmente se refere a variações sobre um mesmo modelo de veículo anti-tanque existente com uma extrutura fixa blindada, uma arma anti-tanque de ângulo limitado na frente, e, geralmente, classificados pelos aliados ocidentais da Segunda Guerra Mundial como um destruidor de tanques. Embora fossem muito associados à artilharia, era como "caçadores de tanques aliados" que eles fizeram sua fama.
-
Wikipedia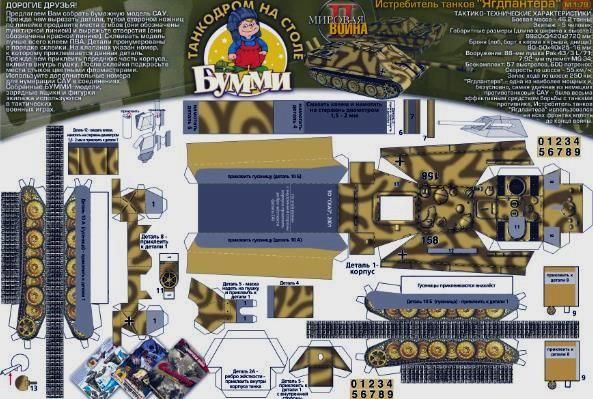 Link:
WW2`s.German.Anti.Tank.Panther.V.Paper.Model.by.Bummi
More Paper Models of WW2 Armored Vehicles related posts:
WW2 German Tank PzKpwf VI. Tiger In 1/100 scale - by Rawen
T-12 Soviet Tank - by Dragos - Tanque de Guerra Soviético
Tank Stuart MkV - M3A3 1/43 Scale - by Hobikitkertas
WW2 German Heavy Tank Tiger I - by RocketmanTan