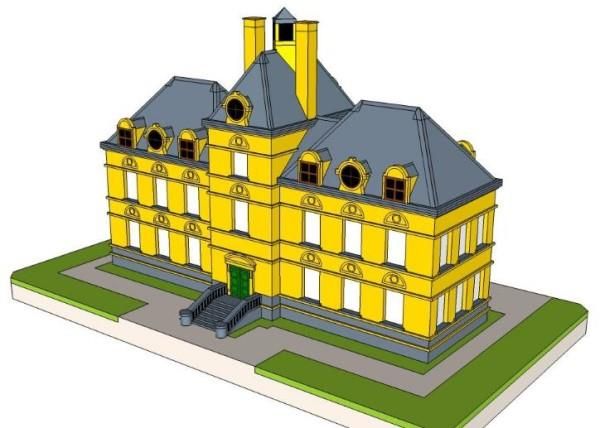 From Herge`s Adventures of Tintin, here is the paper model of the Chateau de Moulinsart, in 1/160 scale, created by French designer Hells and originally posted at Le Forum En Papier.
Very detailed instructions.
Dos quadrinhos de Herge, As Aventuras de Tintin, eis aqui o modelo de papel do Chateau de Moulinsart, na escala 1/160, criado pelo designer francês Hells e originalmente postado no Le Forum En Papier.
Instruções muito bem detalhadas.
Link: Chateau.de.Moulinsart.Paper.Model.by.Hells.via.Le.Forum.En.Papier
More French Architecture and Buildings related posts:
Mont-Saint-Michel In France Paper Model - by Canon
Vintage Eifell Tower Paper Model - by Agence Eureka - Torre Eifell
Bleriot De Buc Airfield Diorama In France - by Yvan78 - Aeródromo Na França
Fort Boyard Paper Model - by Aurélien - via Le Forum En Papier