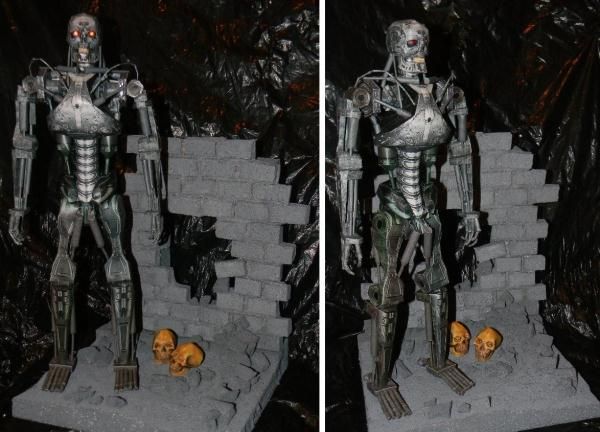 "An robotic assassin from a post-apocalyptic future travels back in time to eliminate a waitress, whose son will grow up and lead humanity in a war against machines."
IMDb
-
a great movie
and the
model is a perfect recriation
of the
robot
from the movie. The
authors
of this
stunning model
are
Master Chow and JP Papercraft.
"Um assassino robótico de um futuro pós-apocalíptico viaja de volta no tempo para eliminar uma garçonete, cujo filho vai crescer e levar a humanidade em uma guerra contra as máquinas."
- essa é a sinopse do filme
Exterminador do Futuro, de 1984,
no
IMDb
, e esse grande filme recebeu agora um
modelo de papel à altura
, criado pelos designers
Master Chow e JP Papercraft.
Link:
Terminator.T-800.101.Paper.Model.by.JP.Papercraft
More Paper Models of Robots related posts:
Star Wars Droid R2D2 - by SF Papercraft - Robô R2D2
Articulated Poplock Robot Paper Toy - by Paper Posables - Robô Articulado
Front Mission Nunsekar Robot Paper Model - by Square Enix
"What Did Those Hippies Do To My Robot?!?" Paper Model - by Stellan