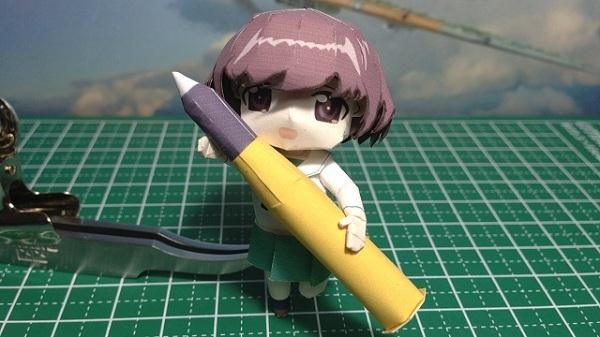 No, you're not seeing evil, this little doll is holding a rifle bullet. By Japanese designer Rahamu, via Pepakura Gallery.
To view and print this model you will nedd Pepakura Viewer Free Version (link at the end of this post).
Não, você não está enxergando mal, esta pequena boneca está segurando uma bala de fuzil. Do designe rjaponês Rahamu, via Pepakura Gallery.
Para visualizar e imprimir este modelo você precisará do Pepakura Viewer Versão Gratuíta (link no final deste post).
Link to the model:
Yukari.Akiyama.Paper.Doll.In.Chibi.Style.by.Rahamu
Link to Pepakura Viewer Free Version:
Pepakura.Viewer.Free.Version.Official.Page
More Paper Dolls related posts:
Snow White`s Evil Queen Paper Doll - by Disney Family Go
Morrigan Paper Doll Anime Style - by Alclione - via Fox In A Hole
Kyoko Chan II Paper Doll Anime Style - by Ameblo - Boneca Estilo Anime
Nanami Paper Doll - by Comport - via Pepakura Gallery