Created by British designer Germy
, here are some
very nice paper models
of
Sci-Fi style Buildings
that are perfect for
Dioramas, RPG And Wargames. Germy says:
- "Here are my
25/28mm scale buildings
. They are
fairly generic 'present day/near future' in style.
All of the
buildings
have been
designed like a shoe box.
They have
removable roofs and interiors."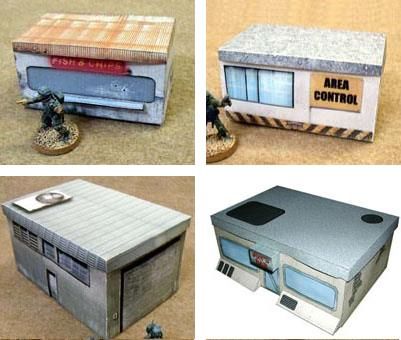 Criados pelo designer bitânico Germy
, aqui estão alguns
Prédios em estilo Sc-Fi
que são
perfeitos
para
Dioramas, RPG e Wargames.
Germy diz: -
"Aqui estão os meus edifícios na escala de 25/28mm
. Eles têm um
estilo "futuristicamente" genérico
. Todos os
edifícios
foram
concebidos como uma caixa de sapato
. Eles têm
telhados removíveis e também interiores."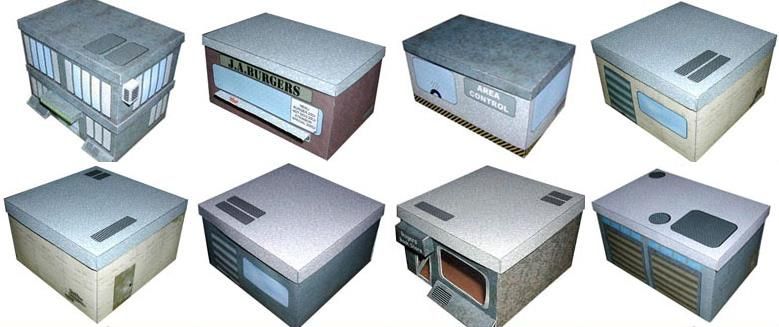 Link:
A.Lot.Of.Sci.Fi.Papercraft.Buildings.For.Dioramas.RPG.And.Wargames.by.Germy
More Architectural Paper Models for Dioramas, RPG And Wargames related posts:
Old Church and Medieval Castle - by Papermau
Buildinds and Acessories For RPG Games - by Combat Storm
Tents From Roman Campaign - by Papermau - Tendas Romanas
Castle With Drawbridge - by Somodi Zoltan - Castelo Com Ponte Levadiça