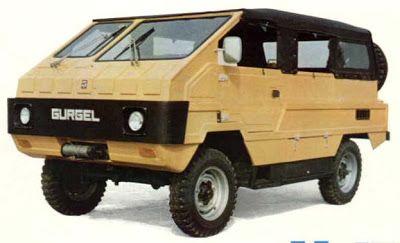 The Real Thing
According to Wikipedia, the Xavante X-15 was a type of Jeep
produced by
Gurgel from Brazil between the late 1970s and the mid-1980s
. With
robust construction and visual design
with the
traditional Volkswagen mechanics,
it had a
huge frontal bumper that, by its size and black color, even frightened.
It was a
very curious car
, because seen from certain angles, it appeared to be an
civilian armored car.
This
very well made paper model version of the X-15
was created by
Brazilian designer and modeler João Carlos
, from Cemodelazil website.
When on 4Shared
page, to
find the templates for the X-15, go to the bottom of the page.
The
X-15 is the latest model.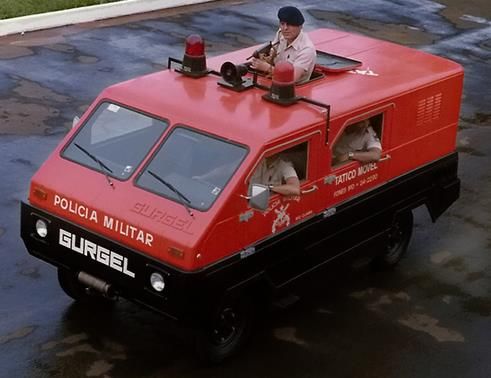 Segundo a Wikipedia, O Xavante X-15
foi um
utilitário produzido pela Gurgel do Brasil
entre o
final da década de 1970 até a metade da década de 1980
. De
construção e visual robustos
,com a
tradicional mecânica Volkswagen
, possuía um
enorme pára-choques que pelo seu tamanho e cor preta, chegava até a assustar
. Era um
carro muito curioso
, pois visto de certos ângulos,
aparentava ser um carro-forte de passeio
. Não há um número exato, mas
provavelmente foram construídos apenas 4.000 X-15
e ainda
podem-se ver alguns aqui pelo Brasil
. Esta
muito bem feita versão em papel do X-15
foi criada pelo
designer e modelista brasileiro João Carlos
, do site
Cemodelazil
. Quando na
página do 4Shared, vá bem para o final da página para achar o X-15.
Ele é o
último modelo de toda a página.
Link to Cemodelazil website:
Cemodelazil.Website.Brazilian.Original.Paper.Models.Main.Page
Link to download the template:
Brazilian.Gurgel.Xavante.X.15.Paper.Model.by.Cemodelazil
More Paper Models of Cars and Vehicles related posts:
Official Toyota Paper Cars - by Toyota Japan
Lotus Europa Paper Car - by Takumi
Ferrari F430 - by Farewell, The End
Pontiac 1977 Trans Am Paper Car - by Hiperfanauto