According to Liz McLean Knight
,
designer of this nice paper toy
,
Sniffles
is basically an
"albino" in the dragon community
. Through a
strange combination of recessive genes
, he
doesn't breathe fire, he breathes frost
, which means
he chills whatever he breathes on.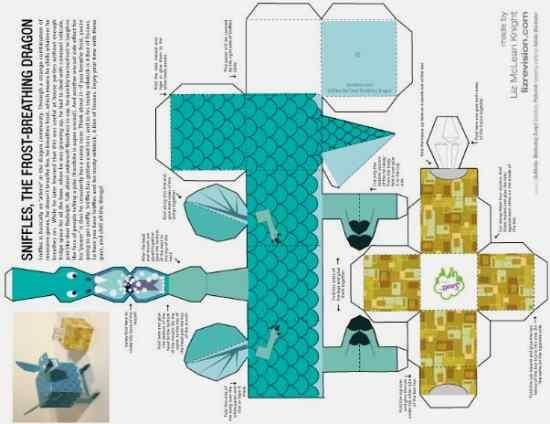 De acordo com Liz McLean Knight
,
a designer deste
paper toy bem bacana,
Sniffles
é basicamente um
"albino" na comunidade dos dragões
. Através de uma
combinação estranha de genes recessivos
, ele
não espele o fogo, ele espele gelo,
o que significa que
ele congela tudo que ele sopra.
Link:
Sniffles.The.Frost.Breathing.Dragon.Paper.Toy.by.Liz.McLean.Knight
More Paper Toys related posts:
Katy Perry Paper Toy - by Rabisco Pop
Street Fighter Paper Toys - by Gus Santome
Futurama`s Bender Robot Papertoy - by Papersyco - via Neto Papercraft
Gubi-Gubi Marcel Paper Toy - by Jerom - via Paper-Toy France