These cute Falabella Miniature Horse
paper model was created by
Japanese designer Ayumu Saito and Craft Pocket Studio,
comissioned by
Canon website.
You will need to print
only one sheet of paper to build yours.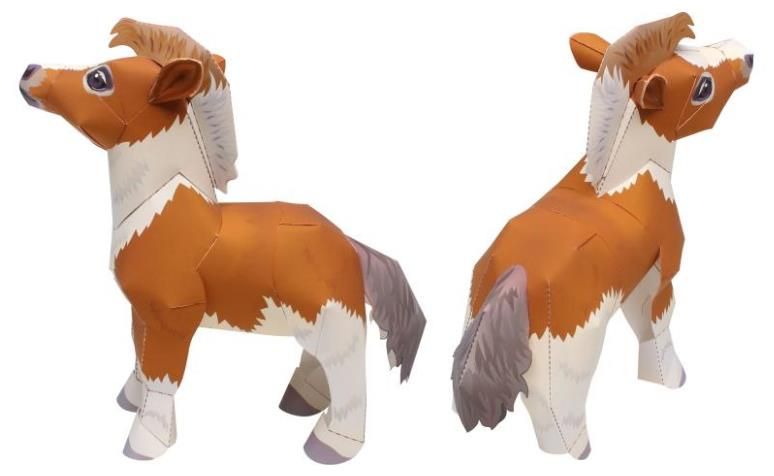 Este simpático Pônei, ou Cavalo em Miniatura,
foi criado pela
designer japonesa Ayumu Saito e Craft Pocket Studio
, comissionados pelo
site da Canon
. Você vai precisar
imprimir apenas uma folha de papel para montar o seu.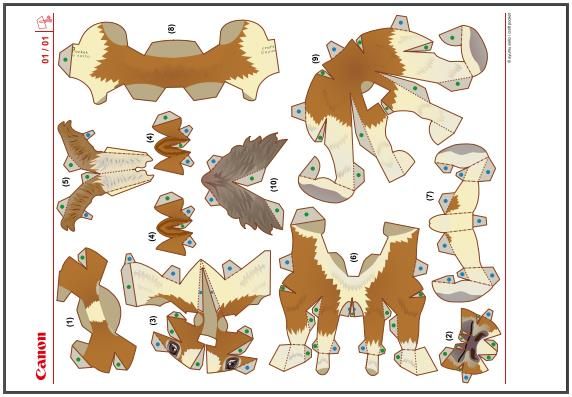 Link:
Falabella.Miniature.Horse.Paper.Model.by.Ayumu.Saito.&.Craft.Pocket
More Paper Models of Animals related posts:
Aquarium Diorama Papercraft - by Epson
BunnyGirls Donut Paper Toy - by Salazad / Olla Boku
Totoro Papercraft - by Studio Of M.M
Cute Paper Toys For Kids - by Paper Box World