Here are Hello Kitty and a siamese friend
in cute
New Year Chinese Clothes
, offered by
Black Fold Workshop
. If you liked,
watch the video tutorial
and you will have no trouble
putting together your own paper toys.
Aqui estão a Hello Kitty e um amigo siamês
em simpáticos
Trajes do Ano Novo Chinês,
oferecidos por
Black Fold Workshop
. Se você gostou,
assista ao vídeo tutorial
e você não terá dificuldades em
montar os seus próprios paper toys.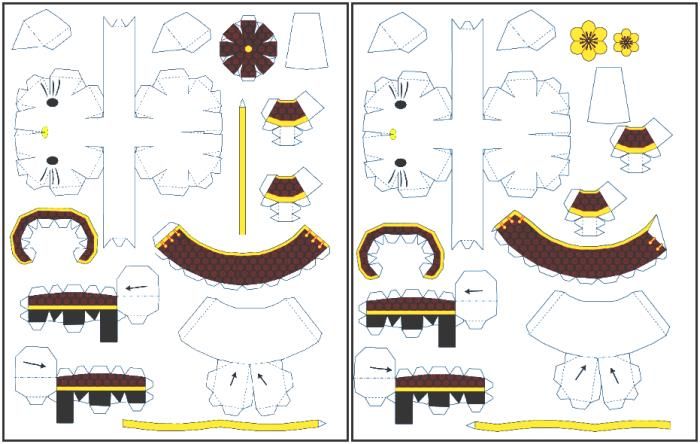 Link:
Hello.Kitty.Paper.Toy.In.New.Year.Clothes.by.Black.Fold.Workshop
More Asian Culture and Lucky Itens related posts:
The Three Wise Hearts - by Phil Creations - Os Três Corações Sábios
Hanami Cherry Blossom - by Yamaha - Bosque de Cerejeiras
Japanese Allegorical Parade Cars Paper Models - by Kamiyama
The Oracle Dice Paper Model - by Papermau - Download Now!