This is the Imperial Liquor Store,
a
nice architectural paper model
with
detailed interior,
created by
North American designer Paul Crimsonguard477
.
Paul created this model
specially for
RPG and Wargames.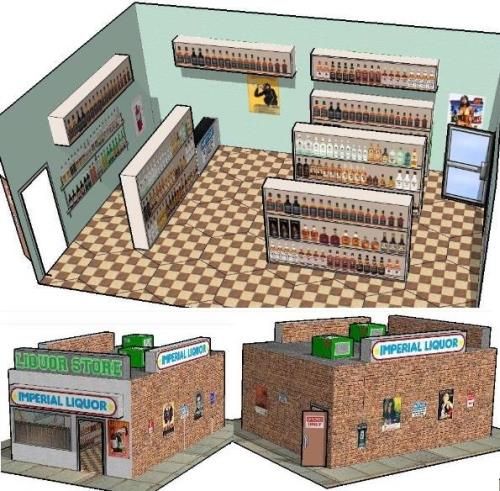 Esta é a Loja de Bebidas Imperial, um modelo de papel arquitetônico bem bacana
e com
interior detalhado
, criado pelo
designer norte-americano Paul Crimsonguard477. Paul criou este modelo
especialmente para
partidas de RPG e Wargames.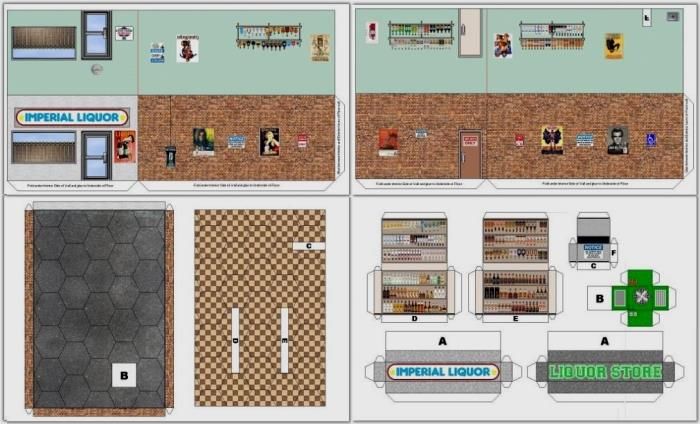 Link:
The.Imperial.Liquor.Store.Paper.Model.For.Dioramas.RPG.And.Wargames.by.Crimsonguard477
More Paper Models for Dioramas, RPG and Wargames related posts:
New RPG Monsters - by Fantasy Paper Miniature
Magic, The Gatheing RPG Game Dek Box - by Firebrand Creations
Miniatures For RPG Games - by Sirro B1
Acessories For RPG And Dioramas - by Stones-Edges